Based on the concept of "Design Hotel" which combines facilities and premium services with an innovative design and a natural environment, Atra Doftana is an alternative for corporate tourism, active holidays, wellness holidays, business meetings, in an area with a gorgeous landscape. The complex is located on Lake Paltinu, on Doftana Valley, an area dominated by pristine forests, alpine meadows and rare plants, a corner of paradise, with old houses and rustic sheepfolds.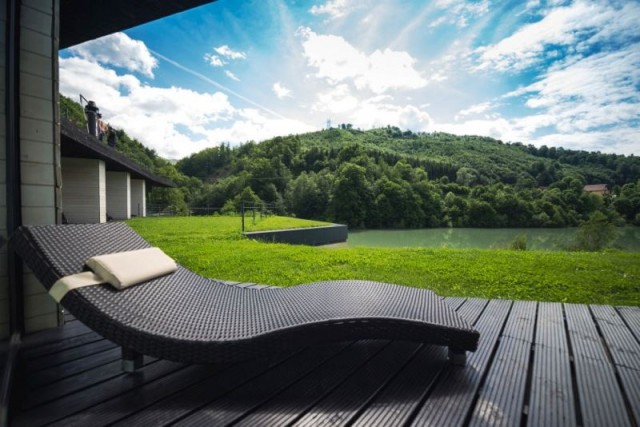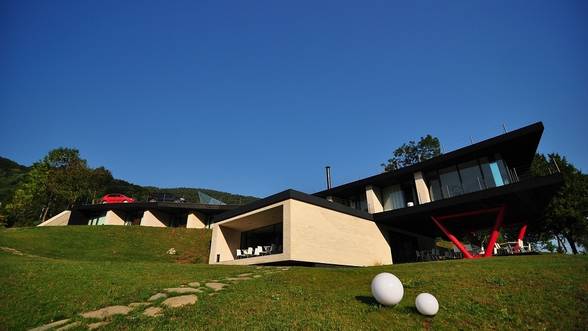 In this sublime framework, Atra Doftana offers guests facilities of the modern world: wellness area, gourmet restaurant with a la carte menu focused on organic products, a covered terrace, barbecue area, relaxation area on the lake, playground children area and a generous area of land for outdoor activities.
The tourists interested to spend an active holiday at Atra Doftana, could participate in all sorts of outdoor activities: fishing, horse riding, mountain biking, water sports, visits to local communities of craftsmen and farmers, courses pottery and cooking, hiking assisted by guides, climbing routes in Bucegi.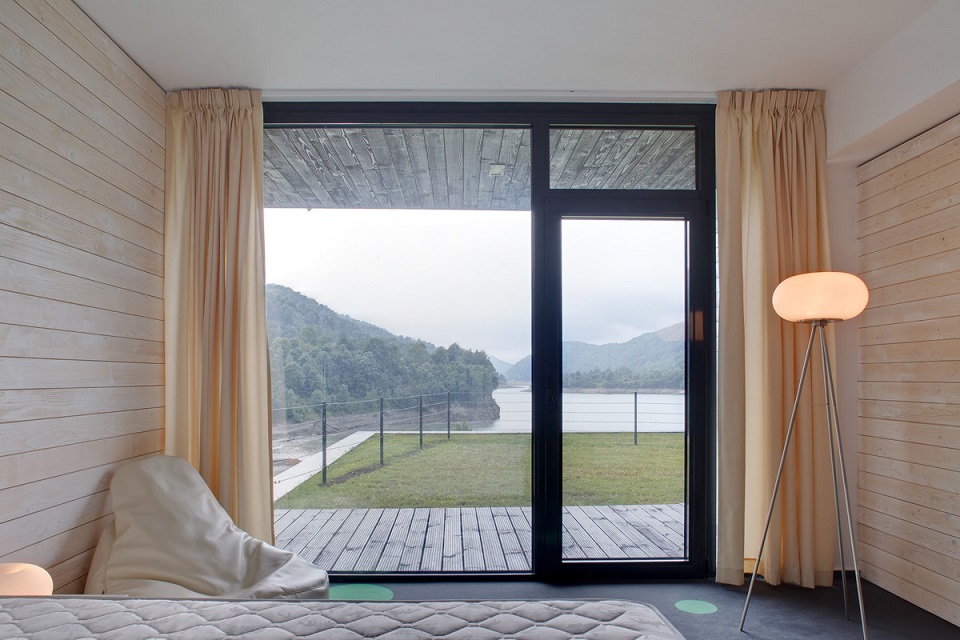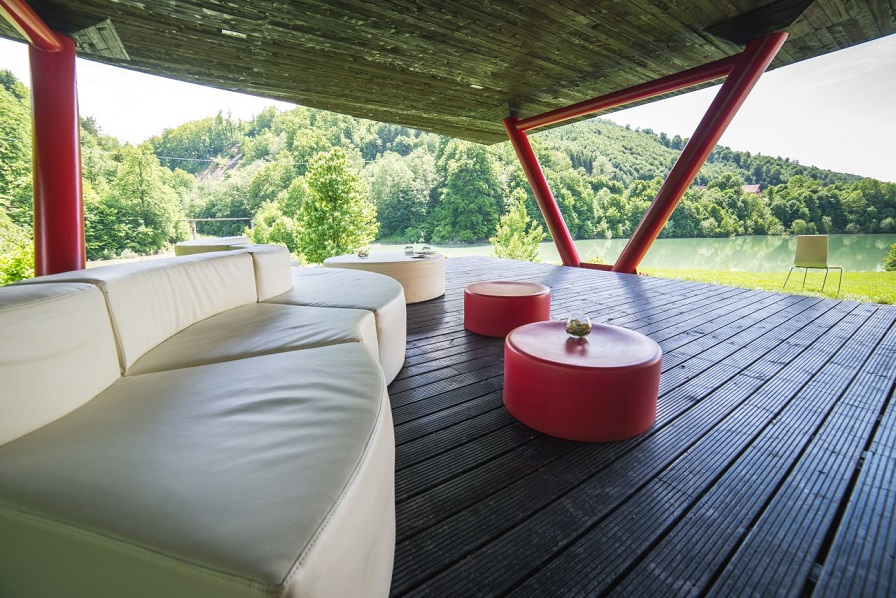 The picturesque hotel has been awarded several times by the Order of Architects for its outstanding architecture, innovative and avant-garde. The architecture has been designed in such a way as to create a symbiosis of forms, volumes and colours that do not affect the exterior landscape, but rather add value to it.
The construction is based on two main volumes, which come to fill the two level falls of the ground, exploiting to the maximum the geometry of the place. The first volume, which houses the rooms, is located in the access area, somehow underground, having a platform above it, which has been turned into parking. The rooms have an amazing perspective of the gloss of water and the surrounding mountain landscapes.
The second volume is located below the first and includes the day spaces: the dining room, the living room, the restaurant, a beautiful covered terrace and of course, the wellness area (fitness, sauna, spa). The interior decorations are modern, minimalist, with some chromatic accents. For those who want to leave the tumult of the city and want to connect to the energies of the nature, to charge their batteries for a long period, this is the perfect place.
Surse: www.atradoftana.ro