Passion and dedication for the Romanian singing from the artist to the manager of a prestigious cultural institution from Timisoara
- You are a mainstream singer, from where come your passion towards musical folklore? How was your first encounter with folklore singing? And the first performance with the professional orchestra?
- I think I was born with the passion for musical folklore, I have inherited it from my grandparents and especially from my father. It was his dream that passed on to me and I never wanted anything else. The first encounter with musical folklore has been since I was little, it was the music that we listened at home and that's what I listened too. My first concerts with professional orchestra happened quite early, I was 15 years old when I started collaborating with prestigious ensembles from Timisoara, especially with Timisul Ensemble.
- Since 2014 you are the manager of The Center for Culture and Arts from the Timis County, how do you regard the cultural activity from the perspective of the person who manages the cultural events and from the artist's point of view?
- It's a curious thing, before my involvement as manager, I was annoyed of all the bureaucracy around a concert and I thought everyone exaggerated but after I become a manager I said to myself: "My God, the artists do not understand." Undeniable I am glad I can see both aspects of the cultural product. It is hard to understand from the artist's perspective how rigorous and detailed is the work behind a concert in terms of administration and organization. When I allow myself to be just the artist and not to be involved in the managing part of a performance it is very pleasant and relaxing, there is nothing difficult. It's nice to be among artists but you need to know that behind the scene there is a lot of work and the success of a show is due not only to the artists but also to the team that know how to solve any unpredictable situation and to adapt on site to the needs for the organization of a show.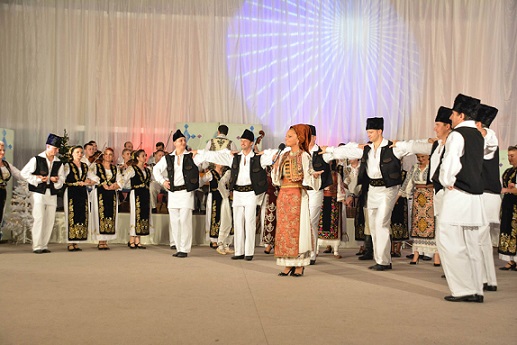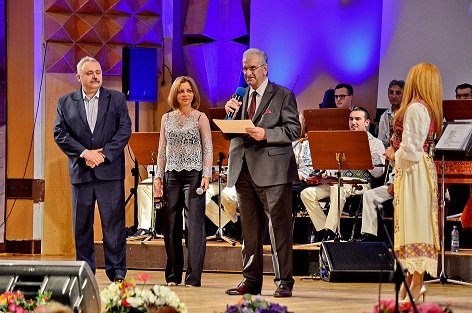 - Timişoara will become a European cultural capital in 2021, which do you think is the role of traditional culture and art in this respect?
- I think that the role of the traditional culture should be an essential one, there are wonderful things that can be done in this respect and it represent our specificity and uniqueness also as nation and also as region. Unfortunately, I do not think it receive the importance that it should have, but things have time to change.
- What's your favorite drink?
- I think water is what I drink the most, but I like during the festive moments of my life to drink wine and champagne.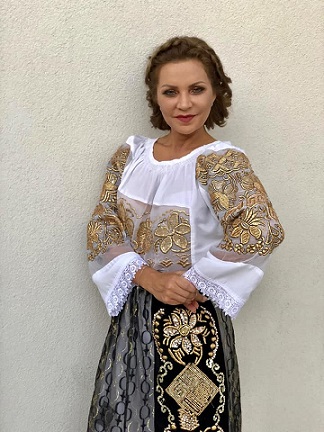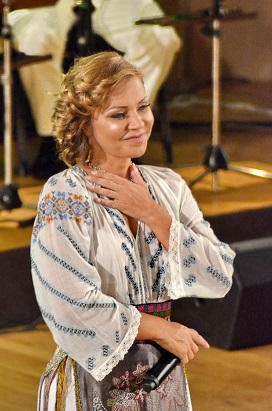 - What is your favorite dish?
- I do not have a favorite dish, I haven't been eating meat for a few years, and if I can imagine a favorite dish I think the potatoes would be number one.
- Name 3 artists who have represented a model.
- Nicoleta Voica, Ana Munteanu and Petrica Moise.
- How is a day out of your life?
- There is no day in my life that resembles to another and there is no routine in my life. I try to make time for everything. There are many aspects of my life that I try to make time every day: manager and music career. I want to find the time to stay with my friends and with my family and my dogs. Perhaps sometimes I may find the time to read.
- What are your passions or what hobby do you have?
- First of all, music, even if it's already a career, I love animals, I have a weakness for homeless puppies and I like to read.
- A message for those who appreciate you.
- I love you. With the open soul.
Foto credit:
https://www.facebook.com/LilianaLaichiciOficial/