Situated in the North – Western part of Romania in Salaj County, Podgoria Silvania Wine Cellar includes Silvania Hills, where nature created all the conditions for an award winning quality wine. The wine cellar was established in 2013 and has a cultivated area of 40 ha with a bottling capacity of 150 000 bottles per year.
Podgoria Silvania Wine Cellar has the following brands: Silvania Premium sparkling wine, sparkling wine, Silvania Premium Lux and the cultivated grape varieties are: Fetească Regală, Pinot Noir, Muscat Ottonel, Fetească Regală, Chardonnay, Traminer.
Podgoria Silvania Wine Cellar is the first label from Romania that produced sparkling wine in 1974, according to the French method Champenoise – the wine has a natural fermentation in the bottled in a controlled environment, with constant temperature and humidity.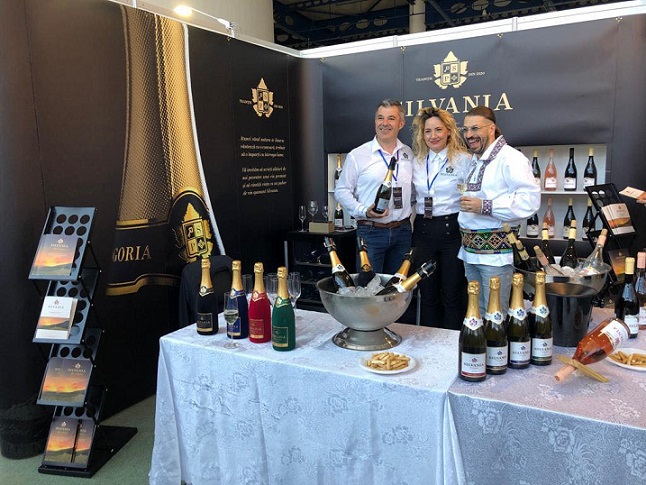 As a peculiarity of the cellar there are the "caves" of Magura Şimleului, at 60 meters below the hill with galleries with a length of 3, 5 kilometers, which naturally keeps a constant temperature of 12 degrees Celsius due to a noble mold.
The natural fermentation of the wine lasts for 2-3 years and the wine is slowly made with the help of special yeasts and the bottles pass through a "remuage" process (moving the wine at different angles). The result is a unique wine with delicate freshness that received appreciation over the time.
Podgoria Silvaniei Wine Cellar offers on demand visits to the "caves" and wine tasting sessions, giving to everyone interested details of the entire process of winemaking, remaining faithful to the whole world.

Photo credit: https://www.facebook.com/podgoria.silvaniei/ https://www.podgoriasilvania.ro/