The Daiconi wine cellar is part of the Minis - Măderat vineyard, one of the oldest Romanian vineyards. Early certifications of vine plantation to this area date back since the beginning of the XIth Century. Cadarca de Minis, first wine prepared in 1744 was the favorite of the Austrian Imperial Court. The height point in Minis Wine history is the title of "king of the wine" obtained in London in 1862 and since then Minis - Măderat vineyards have won over 100 prizes at national and international competitions.
The story of Daiconi Wine cellar begins in 2000 with three tons of Merlot grapes purchased from an old viticulturist who could not sell his products and this is how the Daiconi Wine Cellar was born in 2002, out of respect for the work of old peasants who carry on the wisdom of centuries of hard work crafted a unique varieties of grape.

The Daiconi Wine Cellar covers an area of 25 hectares and annually produces 40,000 liters of bottled wine. Over time, he has developed wine brands such as: Daiconi, Arvind, Imperius.
The Grape varieties cultivated by Daiconi Wine Cellar are: White Cuvette, Royal Feteasca, Muscat Ottonel, Mustoasa de Mäderat, Pinot Griş, Italian Riesling, Pink Traminer, Sauvignon Blanc, Cadarca, Burgund, Merlot, Cabernet Sauvignon, Red Cuvette and Pinot Noir.
The wine obtained from Daiconi Hill is a special wine, a "wine with passion, of excellent quality, clean wine" as recommended by the producers.
Daiconi Wine Cellar hosts on-demand wine tastings, organized events (team building, one day trip with sightseeing in the area (Arad city, Maria Radna Lipova Church, Vilagos Castle from Siria or Soimos Castle), visit to the Daiconi factory, and will soon provide accommodation for tourists who want to admire the beauty of the area but also taste the "asszu" wine, the famous wine of the Imperial Court, accompanied by a specific menu.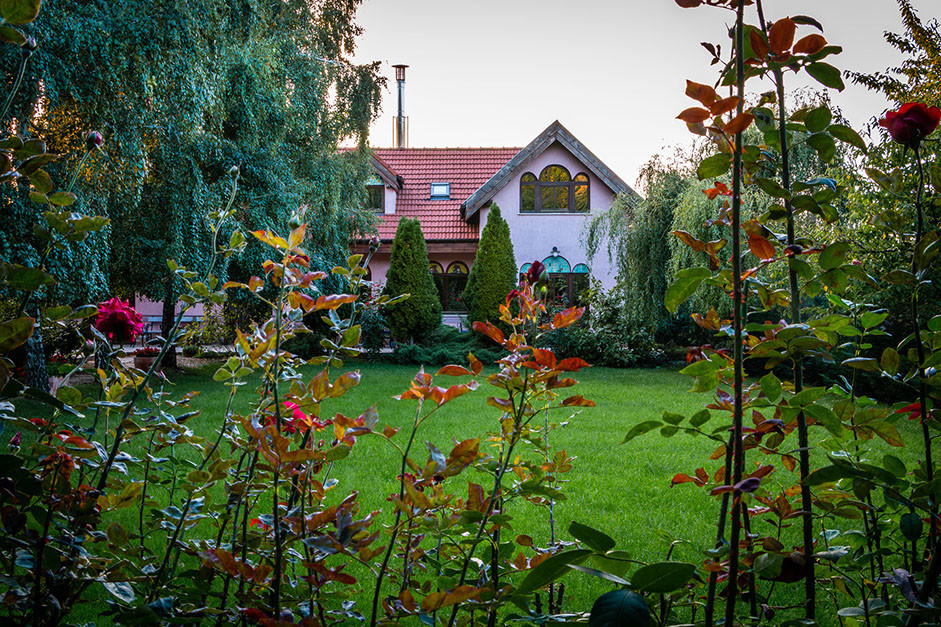 Photo credit: