At 39 km from Satu Mare in the village of Dobra is located the Dobra - Kallos Wine Cellar, it has an area of 300 ha, it was established in 2010 and it has a capacity of 2000 hl. Cultivated grape varieties are: Burgund Mare, Cabernet Sauvignon, Sauvignon Blanc, Italian Riesling, Feteasca Regala, Muscat Ottonel, Mustoasa de Maderat, Pink Traminer, Cadarca, Feteasca Neagra, Merlot and Pinot Noir.
The Dobra Wine Cellar brand is Pogany, the wine from the pagan hills, with a Celtic-inspired graphic, the Pogany wines reflect the Sătmar Hills and they are dry and demi-dry, with a pleasant and lively acidity. Pogany wine pamper the senses and incents the imagination using graphics and wine texture as remembrance tools for the times when people feel free and happy to be together.
In the village of Dobra the community preserves the old traditions regarding the culture of the vine and the production of the wine. All the work is conducted with respect to the nature and its fruit and the community gathers in the most important time of the year "sureti"- the grapes harvesting and help each other with respect and joy. It is said that the inhabitants here instead of drinking water, they drink wine.
Dobra Wine Cellar won the silver medal in 2019 at the International Wine Contest in Brussels with Fetească Neagră – 2015. Dobra wine is associated with important cheese trade mark, hotels and restaurants as sign of the appreciation. At request wine tastings are organized.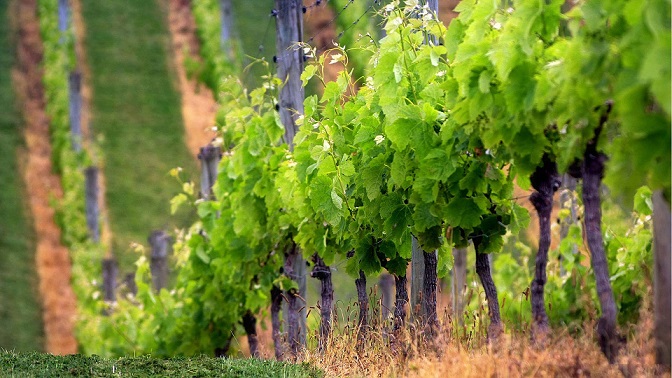 Photo credit: https://www.facebook.com/winedobra/