There are cultivated of 80 hectares of vine varieties like: Muscat Ottonel, Sauvignon Blanc, Riesling Italian, Pinot Gray, Pinot Noir, Merlot, Cabernet Sauvignon, Fetească Neagră. The wine production capacity is 85,000 l / year but its potential is over 300,000 liters.
Terra Natura wine cellar has organic certification with the most modern winemaking techniques and automated and electronically managed installations. The capacity of the installations exceeds 220,000 liters. The company has an area of 780 hectares of land certified with Bio, EU Bio since 1999 and Bios Suisse since 2005, cultivated with grain, milled at the stone mill.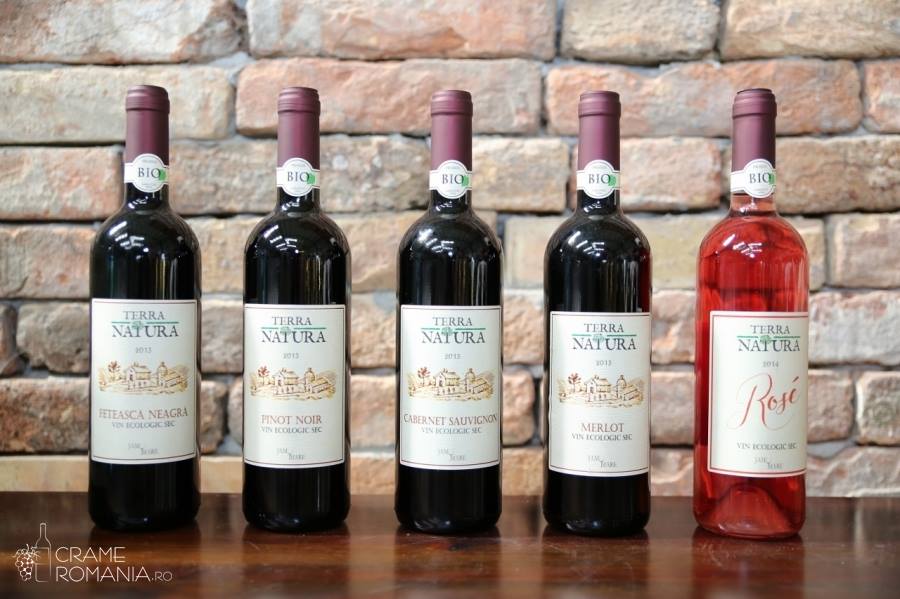 Terra Natura Merlot Wine is an intense red wine with the scent of the forest berries, vanilla and dried plums and a sweet-sour taste that gives freshness.
Cabernet Sauvignon is a wine with a pronounced flavor of black raisins, matured between 5 to 10 years old.
Feteasca Neagra is an authentic Romanian variety of wine with Dacian origins, cultivated in Romania for more than 2,000 years. Its taste varies from wild quice to red fruit depending on the winemaking techniques.
Italian Riesling is a fresh, balanced wine with apples, grapefruit or peach flavor, a distinctive wine with personality.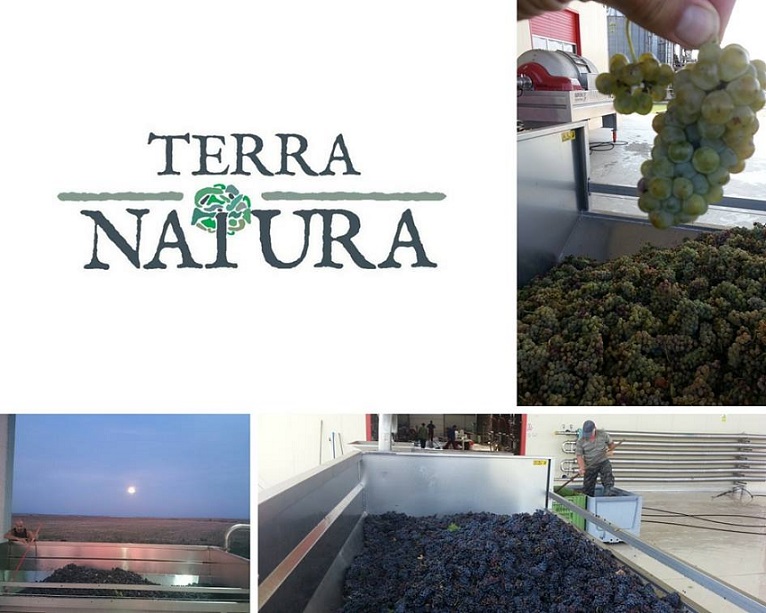 Terra Natura Rose Wine is a light, refreshing summer wine that invites you to dream of the long summer days with friends.
Terra Natura wine Cellar makes you rediscover the taste of nature and the quality organic wine, carefully selected, with care for nature and environment.
Source: www.terranatura.ro