The Filiberto Restaurant is a high quality benchmark for all those wishing to taste a unique culinary experience completed by the wine lists, which includes local, international and private collection wines, next to well-known whisky, cognac, liqueur labels and the mandatory Italian coffee.
Located at the ground floor of a villa, on a very quiet street, the restaurant greets its guests with professionalism, in an elegant and essential atmosphere, but at the same time well maintained, embellished with flower paintings in warm pastel colors, shining cutlery and carefully selected decorations, thus rendering it unique. The terrace is a relaxing comfortable place to enjoy during the summer.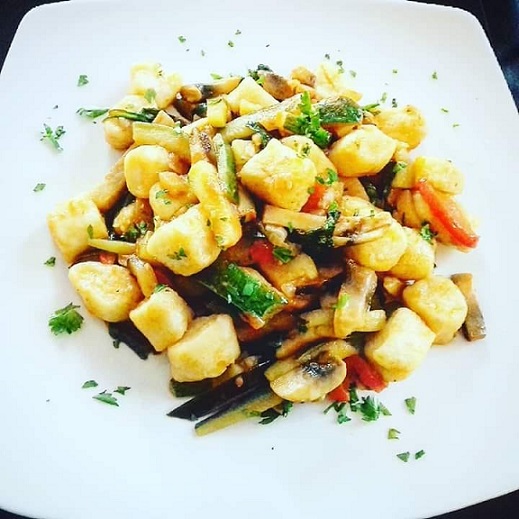 The menu offers to the restaurant's guests, classical dishes from the traditional Italian cuisine, strictly observing the seasons when the Italian produce is available. The chef's creativity draws its inspiration from the classical Italian recipes, which are then revised for generating irreplaceable specials.
You can enjoy pizzas made in a wood oven right before your eyes, inside the restaurant, a vast range of pasta, dishes made from beef, pork, chicken, fish, seafood, as well as the chef's "creations" made according to the available ingredients and his inspiration.
The vegan and the specialized dishes attuned with the guests' needs could not miss.