LacertA Winery is located in Fințești, along the 45th parallel, the famous parallel of the wine where the well-known wine regions of Piedmont and Bordeaux are located, where the autumn is long and sunny. Here the soil is particularly fertile and it has a unique feature - the small lizards that run everywhere, a sign that the sun here is more generous with the soil and its livelihoods.
The winery was set up in 2006, it was an investment of 5 million euros, and two Tyrolean architects Volker Miklautz and Markus Gaertner designed it. Thus, there were designed strictly controlled conditions for wine storage but also a modern winemaking technique based on the gravitational principle.
The vineyard covers an area of 82 hectares and an annual production of 320,000 liters of wine. LacertA Winery uses 650 barrels for up to 3 years, made of oak wood from France, USA, Russia, Hungary and Romania. There are growing six varieties of grapes for red wines and six for white wines. The international grapes varieties are: Cabernet Sauvignon, Syrah, Pinot Noir, Merlot, Blaufraenkish, Sauvignon Blanc, Pinot Griș, Rhein Rielsling, Muscat Ottonel, Chardonnay, and the native ones are Fetească Neagră and Fetească Albă.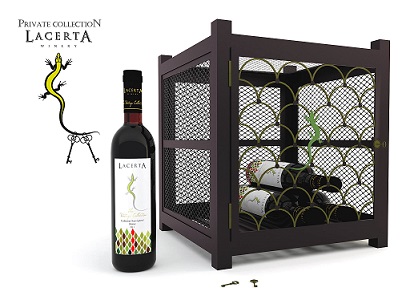 With a suggestive graphic, the label is present even in the name of the wines: LacetA and Cameleon, the very name of the winery LacertA means in Latin lizard.
In the center of the LacertA Domain, is the Dorobanțu Mansion, the work of the architect Ion Micu, built in 1901 and renovated in 2005, according to the original plans, in the Neo-Romanian style, with a delightful view over the vineyard. Located 100 km from Bucharest, Crama LacertA Winery invites the weary tourist from the metropolitan rush to relax in the middle of the vineyard, where the wine can be tasted in a setting that enhances its aroma.
LacertA Winery received numerous awards attesting the quality of the wine such are: Gold medal at Korea Wine Challenge, gold medal at Vinvest, in 2016 at International Wine Contest Bucharest it received the gold medal and in 2014 received the gold medal at Decanter London Wold Wine Awards.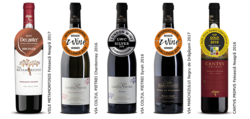 Contact: http://www.lacertawinery.ro/crama-lacerta.html
Photo credit: https://www.facebook.com/LacertaWinery/