The spectacular sacramental, their multitude and the complexity of the ritual obligations of this period of year (in November) show us, without a doubt, that we are dealing with a very difficult period, with a time of extreme sacredness, when the "moşi"are called to help us. In the ancestral vision, the period of the end of the year was always a difficult period.
Typically, the ancients believed that "the sky", the immediate "unreal" is populated with a lot of beings, some beneficial, others evil. Among them there is a fierce battle, and the sacred beings help people, throughout the year, in this confrontation. The aid, however, is one reciprocal. People help their "saints" in their confrontation with the demonic, through various ritual acts, gestures, behavior, sacrifices, gifts, etc. But, there are certain moments of the year when the balance is perfectly in balance, or weighs in favor of the "bad" and then man cannot defend himself.
So is the night of St. Andrew, when people cannot do much, but only to defend themselves from the ghosts, demons, through apotropaic acts and gestures (chasing the evil).
One of these gestures, perhaps the most popular, and many people who have already passed the second age, they know it from their childhood spent in the country, is to dig pumpkins, carving anthropomorphic shapes and lighting candles in them, which will sit on the ledge of the window, where it has to protect against evil spirits of the house. Those "duleţi" as they are called in Banat, are named also "moroni" (moroi, strigoni, etc.).
But we know this party, could answer young people and the children. It's our Halloween, when we disguise ourselves, we go to the club and spend the money of our parents on all sorts of monstrous nonsense. Nothing more true. Are the same holidays. Only the latter, namely which is imported from America, came, as well as all other parties have come from overseas, from the old continent, wearing commercial clothes (almost exclusively). Almost entirely ignored by the Romanians, the tradition of St. Andrew is very old.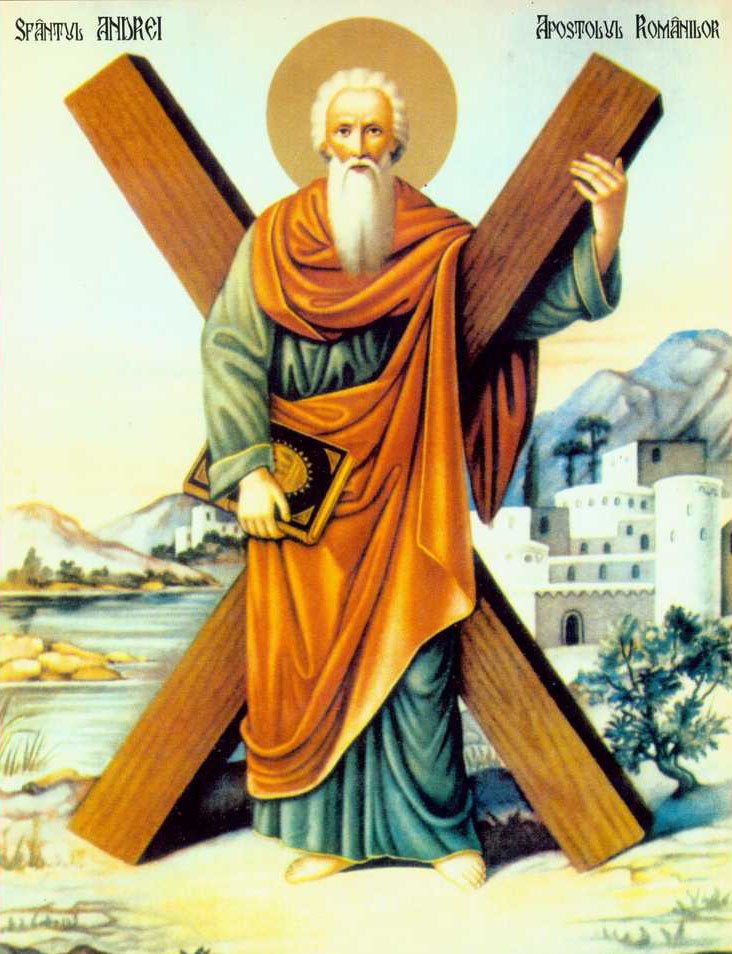 Another apotropaic gesture is to anoint with garlic the doors pillars and the window sashes, but also to eat large amounts of garlic (or some kind of spicy dishes rich in garlic). There is also a dish that is consumed in this evening to ward off evil spirits. It's called "covașă", and is made of fermented grain.