In an era of serial products, a young Romanian had the courage of opening a business with unique watches, which he personally manufactures either based on customer requests or as part of his own artistic visions and ideas. Needless to say that before reaching present day success, Augustin Matei, the watchmaker, went on a steep journey, spending no less than four years to study various watchmaking techniques, especially since for creating his watches Augustin acts as a painter, as an engraver, as micro-sculptor and as a polisher. To add to the complexity of the task, the materials used are also quite diverse, from gold and silver, to stone and meteorite particles, and the technique for working with each of them differs.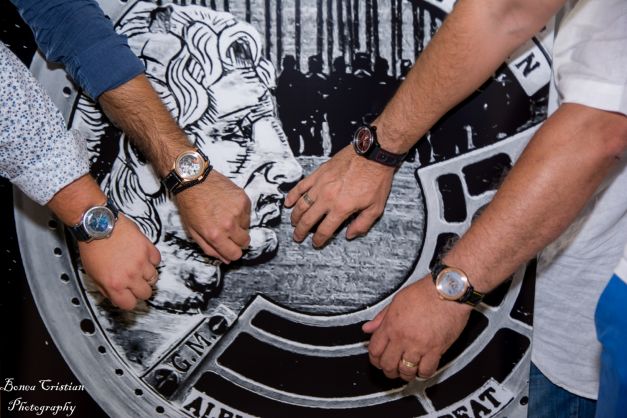 Although the difficulty of learning these techniques almost made him quit, Augustin did not give up the fight and perseveringly managed to go through all the stages of manufacturing a clock. Once this obstacle was overcome, Augustin had to transform the knowledge acquired into a business. The task was not easy at all, but due to the fact that he largely learned all the craftsmanship of the clock himself, Augustin managed to pick up on all the elements he needed to create the watches as well as the optimal way to acquire them. Thus, his watches have automatic Swiss mechanisms, the quadrants are bought from Germany, while the belts come from a producer in Oradea, who uses exotic materials such as python, alligator, catfish or ostrich.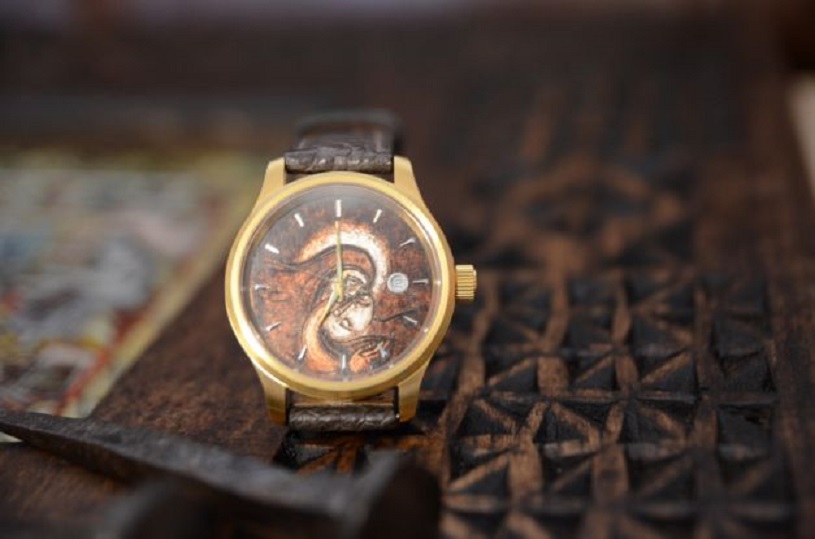 The actual processing of the watch takes several days depending on the chosen theme and the materials used. According to Augustine, what is sold is not the watch itself, but the story it tells. That is why his clients are generally educated people with a certain financial status, able to understand and pay for the craftsmanship behind the watches, which are ultimately seen as works of art rather than tools for measuring time. That is why the emergence and popularity of smartwatches cannot endanger a business like Augustin's, where artistic value and the story behind the watch will always prevail.
Sources:
https://adevarul.ro/locale/targoviste/foto-designerul-roman-ceasuri-personalizate-foloseste-argint-aur-fragmente-meteorit-1_5a4f2d3bd7af743f8d0f1c86/index.html