For those who want to relax in a beautiful open space situated at height, we recommend some of the most exciting terraces of Bucharest.
18 Lounge - is located on the top floor of the tower City Gate from the Free Press Square, with a splendid view over Herăstrău Park. Equipped with comfortable chairs and sofas, beautifully colored, with decorative plants among the tables, it is one of the most sought terraces.
Astrodom - is regarded as one of the most romantic terraces. It is located on the Residence Hotel's roof, from where you can admire breathtaking views of the Herăstrău Park and Caşin Monastery. In the evening you can enjoy the sunset in the company of a fresh cocktail. The scalloped seats represent a distinctive element with a great effect.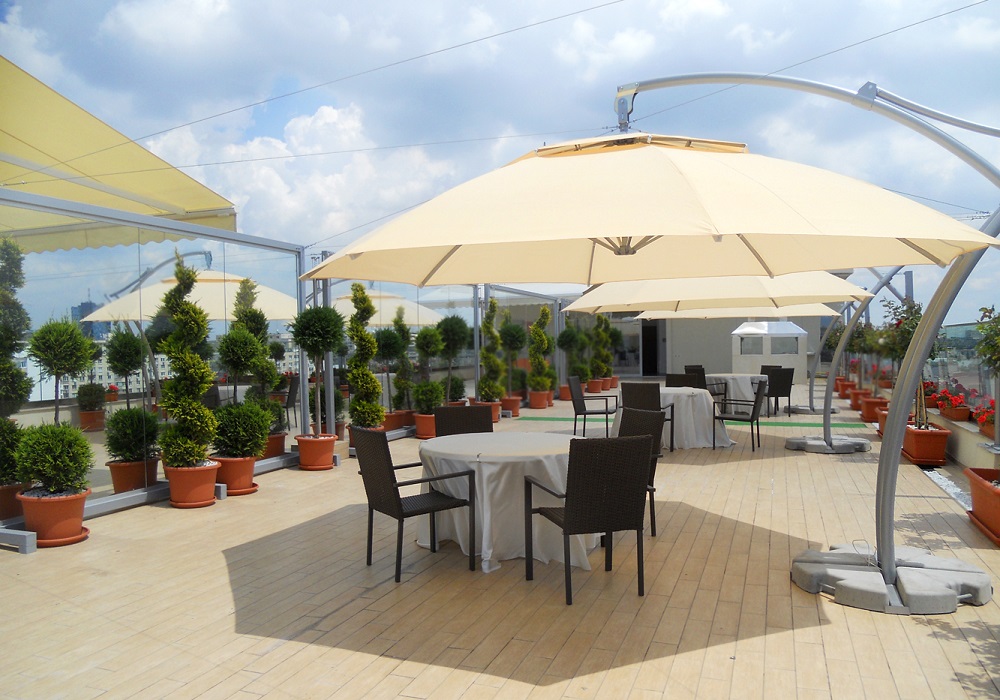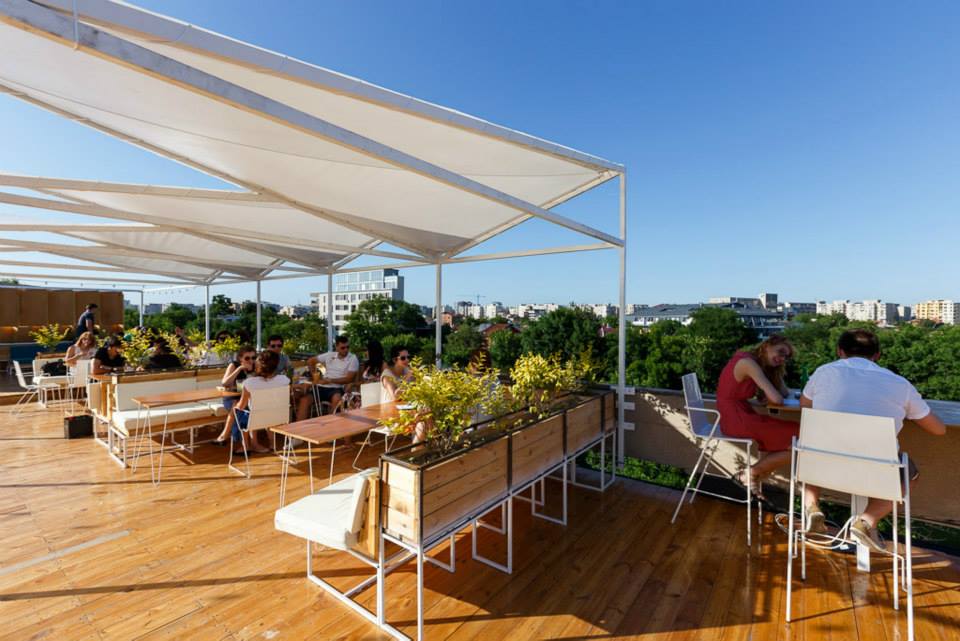 Open Gastrobar- completely open, with the whole sky above, situated on the rooftop of an old cotton factory, this terrace provides a friendly and comfortable environment. It is a simple space, with wooden furniture and white sails as sunshades, where the young people feel at home.
Marshal Garden - located on the 7th floor of the Hotel Marshal Garden, among old houses, this terrace is characterized by an eccentric design and interesting decorations. A lot of flowers and shrubs bring nature closer, and the wonderful view offered is extraordinary.
Old Nick - a terrace landscaped on the pub of the same name, in Lahovari Square, which offers a spectacular view over the surrounding old houses. Above your head is the sky, with all his spectacle of the day and the night.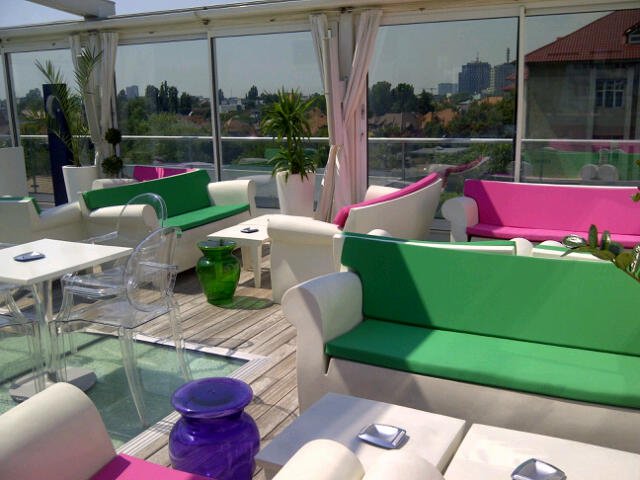 Sky Bar - is the first terrace located on a rooftop in Bucharest. It is on the 5th floor of a building in Dorobanţi Square. The futuristic design, the relaxing sofas beautiful colored, the splendid landscape of the sky make this place a special one. During the day here is an oasis of tranquility, while in the evening begins the party under the moonlight.
Sole Sky Terrace - located on the 15th floor of a building in Bd Iancu de Hunedoara. In the center there is a sort of arbor, from where you can have a complete view of Bucharest.
If you want to be a little closer to the sky and to have in the same time the city at your feet, through the visual perspective on it, don't hesitate to attend the terraces situated at height.