Business Friday 17 September, 14:35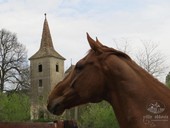 Business, Places of interest | Tuesday 31 August
Although the vast majority of Romanians have not heard about something like this, equestrian tourism in Romania is a delight for foreign tourists who are queuing to take part in such an experience
Business | Tuesday 29 June
Two brothers from Reşiţa have bet everything on an organic products business at a time when the concept was probably not even known in Romania. Today, they are market leaders in the field and can be considered forerunners in the...
Business | Wednesday 23 June
Birmingham, Alabama, is a city for everyone. There's no limit to multi-cultural experiences, sports and nightlife venues, universities, and much more. From the Greek Food Festival to City Stages, there's something happening every...
Business | Saturday 12 June
City breaks represent an increasingly popular touristic incursion, especially among Europeans, and Romania could reap the benefits of this trend if infrastructure problems would be solved
Business | Tuesday 08 June
A young entrepreneur from Romania has remodeled an industrial container and transformed it into her own working spot, thus proposing an alternative to classic living or working spaces