Business Friday 25 September, 21:03
Business | Wednesday 23 September
Mavenhut is a tiny company, founded by some talented Romanians, who enjoyed a thrilling success thanks to their original idea of ​​reinventing the famous game of Solitaire.
Business, Places of interest | Monday 21 September
According to a study published by the Carbon Disclosure Project (CDP), Alba Iulia has been included in the select ranking of the slightly above 100 cities in the world that use more than 70% of their energy from renewable sources
Business | Friday 11 September
The company, which saw a 20% increase in turnover in 2017, proposes a reinterpretation of the traditional catering concept
Business | Tuesday 08 September
Narcoffee Roasters is a chain of coffee shops that focuses on the origins and quality of coffee, offering a select and exotic alternative to how coffee is consumed in Romania
Business | Monday 07 September
Wild Forrest is a concept of cooking and catering that is guided by three simple principles: health, taste, responsibility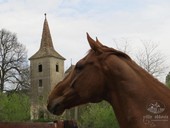 Business, Places of interest | Tuesday 04 August
Although the vast majority of Romanians have not heard about something like this, equestrian tourism in Romania is a delight for foreign tourists who are queuing to take part in such an experience
Places of interest, Business | Thursday 18 June
Initiated about a decade ago in the United States, the concept of Anger Room is simple: eliminating negative emotions through destruction in a controlled environment. People from Bucharest will be able to experience the sensation...
Business | Tuesday 16 June
Two brothers from Reşiţa have bet everything on an organic products business at a time when the concept was probably not even known in Romania. Today, they are market leaders in the field and can be considered forerunners in the...