Business Thursday 01 December, 00:19
Business | Saturday 12 November
The desire of some entrepreneurs in Cluj to offer Romanians another kind of fast food is now, six years later, a million Euro business, spread over three continents
Business | Friday 11 November
Narcoffee Roasters is a chain of coffee shops that focuses on the origins and quality of coffee, offering a select and exotic alternative to how coffee is consumed in Romania
Business, Places of interest | Thursday 10 November
According to a study published by the Carbon Disclosure Project (CDP), Alba Iulia has been included in the select ranking of the slightly above 100 cities in the world that use more than 70% of their energy from renewable sources
Events, Business | Monday 24 October
Dopo la sfida contro la Sampdoria, il tecnico della Roma, Josè Mourinho, si presta ad un'intervista, ma per l'allenatore dei giallorossi questa è stata una partita orribile. Sui migliori siti affidabili e sicuri per le scommesse...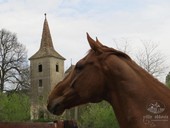 Business, Places of interest | Tuesday 11 October
Although the vast majority of Romanians have not heard about something like this, equestrian tourism in Romania is a delight for foreign tourists who are queuing to take part in such an experience
Business | Monday 26 September
A young entrepreneur from Romania has remodeled an industrial container and transformed it into her own working spot, thus proposing an alternative to classic living or working spaces
Business | Tuesday 30 August
Oggi parleremo del magnesio, un minerale che aiuta a mantenere una sana funzione muscolare. È coinvolto nel corretto funzionamento dei muscoli e fornisce supporto, soprattutto durante i periodi di disagio dovuto ai crampi. Ma i...