Castle Hotel Daniel is a hotel that used to be the castle of a noble family called Daniel. The owners, family Racz have restored it and taken advantage of its historical value. Staying at this hotel means not only having a very comfortable vacation, but getting a history lesson as well.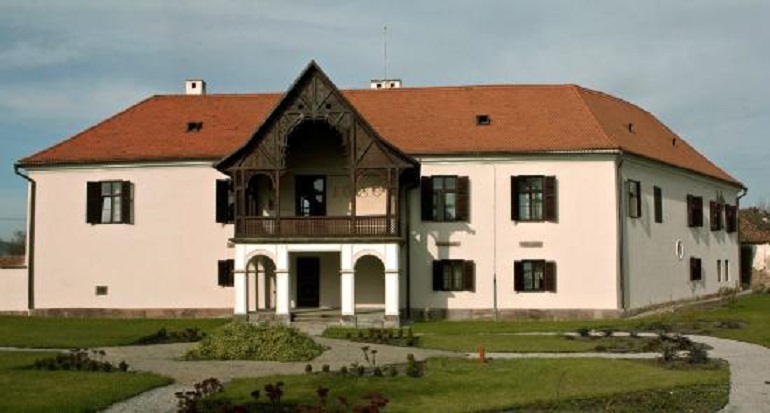 The current owners took extra care to make sure that the initial values of the residence would be evidenced in the process of reconditioning. As such, the rooms look very much as though they were from another time. There are only 8, but each one is special in its own way, decorated in a unique manner.
It doesn't look a lot like other famous castles, but it is called so because all the residences in the area that belonged to noble families were called castles. It is more like a mansion than a castle.
The first room is called "The Room of Secrets", because during the renovations, a secret room was discovered here. That secret room was turned into the bathroom. The furniture in the room, like the one in all the other rooms was reconditioned with the help of a local carpenter.
Another room is called "The Gate of the Castle" because this is where the former gate used to be. The marks where the gate used to be are still visible, as well as a niche for the gatekeeper that has been turned into a fireplace.
The room called "The Swan" is truly special because the coat of arms of the family was a swan with an arrow in its neck. The swan is also the logo of the hotel now. The room contains a beautiful tent-bed and is decorated in a wonderful combination of yellow, brown and dark red.
Upstairs is the count's old room and the countess's boudoir. The count's chamber is simple and somber, as would befit a military man as he was. But it has a spectacular bathroom.
For the countess, the colors used are livelier, vibrant and the bathroom, more feminine. The room called Constantinople is also special because it contains a fresco from the 17th century that was discovered under a 19 century coat of paint. The fresco represents one of the member of the Daniel family in Stambul, giving the great sultan Transylvania's tribute. Those who sleep in this room have to be very careful around the fresco, though.
Sources:
bazavan.ro/2015/05/cum-am-descoperit-romania-la-castle-hotel-daniel/  http://www.imperatortravel.ro/2015/04/un-weekend-aristocratic-la-castelul-daniel-din-talisoara-covasna.html
https://razvanpascu.ro/2015/08/29/un-weekend-la-castel-daniel-castle-din-covasna-impresii-si-fotografii/