The Center for Culture and Arts of the Timis County in Timisoara will host in 18the November 2018, at 19: 00 hour the 10th Daniel Dorobantu concert from the tales of myth - concerts series.
The concert is a part of the project called "Contemporary explorations of the tradition" financed by Timis County Council and organized by the Negura Traditional Cultural Association.
The fairy – tale – concert is a personal immersive experience with the main "ingredient" the openness towards wonder. Its music is at the crossroads of electronic ambient and modern classical.
Visually, the tales of myth – concerts are a cinematic experience that melt mythological archaic elements and Romanian folklore with the most recent audio – visual productions techniques.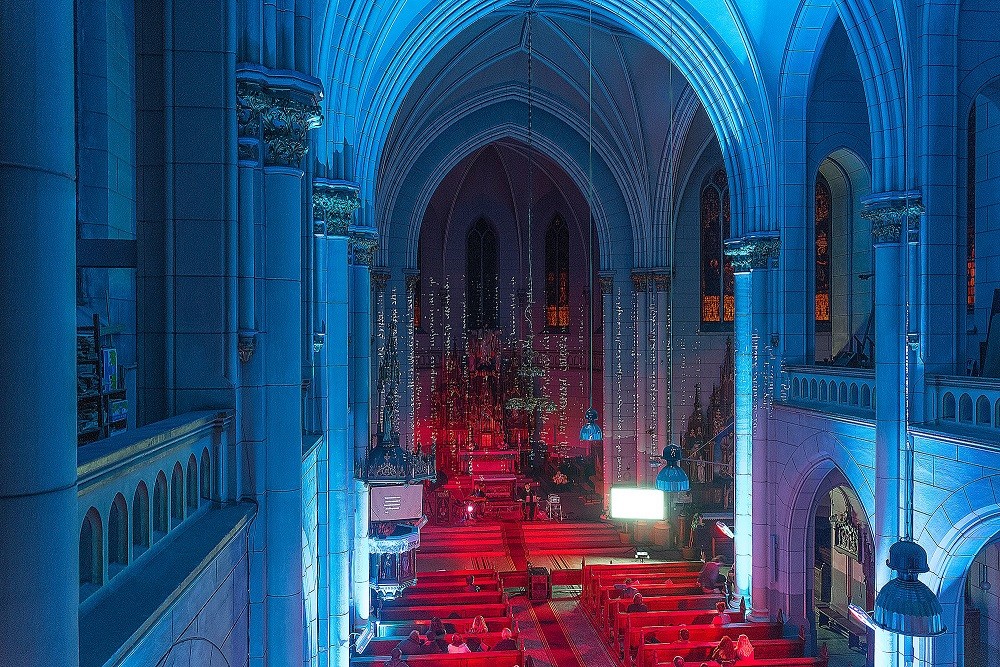 Ever since his debut in 1995, Daniel Dorobanțu has been producing 12 studio albums, multiple video art works, installations, live shows and multimedia experiments.
His art gives evidence of a consistent vision on the exploration and search within the undefined. He is motivated by a long-lasting interest and a continuous dissection of the nature of inspiration itself and the contemplative and meditative aspects of the artistic act.
The Romanian Cultural Institute and the Ars Electronica Center from Linz commissioned and promoted his works and The New York Times and The Guardian wrote about them. He is generally considered the pioneer of ambient music in Romania.
The Tales of Myth – concert is an original concept belonging to the artist Daniel Dorobantu. In his concerts there are soundscape myths and stories travelling free among us with its meaning "alive" from the most profound layers of the being vibrating toward us with each experience.
Sources:
http://www.facebook.com/danieldorobantuart/
http://www.facebook.com/thyveils