Ema del Mar, close to down town Arad, is a modern quiet place, a symbol of hospitality in which the union of white-blue colors, the dishware and glasses carefully selected, the fish tank and all decorations, and particularly the outstanding quality of service and dishes offer to its guests an unforgettable eating experience.
The restaurant specializes in an exceptional dish offer made from fish, seafood, Black Angus beef and why not, vegetarian dishes. The creative and traditional kitchen prefers the authenticity and freshness of dishes instead of sophistication.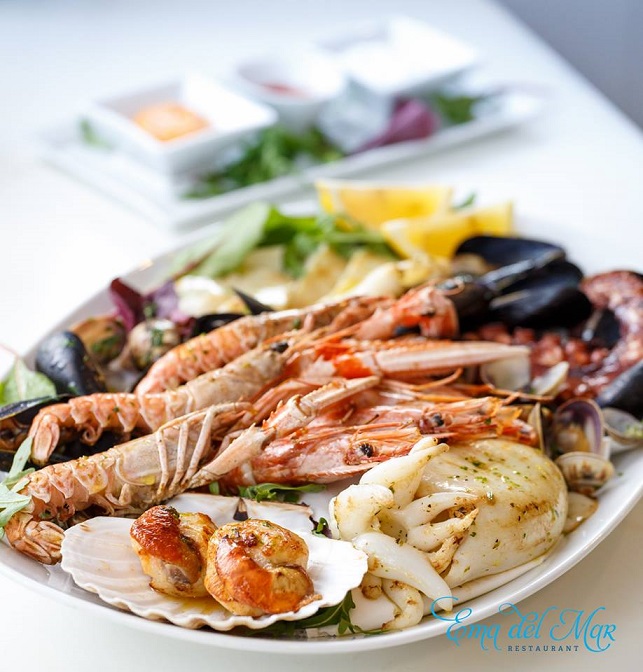 The chef and the entire staff is pleased to enchant one with specials such as Rib Eye Roll, Short loin, Paella a la Madrilena, Pappardele zucchini e gamberi, pheasant soup, lava cake, and many others, which can be accompanied by a harmonious variety of local, international and private collection wines or other refined beverages for demanding tastes.
The restaurant is very big and made up of one hall. For the hot summer days, the guests can indulge in the flavorsome dishes inside or on the terrace in front of the restaurant.
Its success is the result of teamwork in which each person has a key position and the fast friendly service allows the guests to spend unique moments while being enchanted by high quality dishes.