He created all the conditions for a unique experience in which you can feel the taste and the glamorous long forgotten time in the details of the architecture, the parc, the nature and all surroundings.
It is said the here the roosters sing in three languages: Serbian, Bulgarian and Romanian and the nature in all its beauty participated at the cultural activities from Cultural Port Cetate.
The furnaces used for burning the ceramics from the banks of the Danube river are the perfect "host" for the slowly cooked lambs, tempered after old recipes that "invite you to see the Romanian culture through the ethno-fact of cooking, veiled in symbols, mysteries and strong traditions; it carries you near the frying pan with the sensation that the ancestors whisper in your ear what to do and when to do" Ion Bansoiu.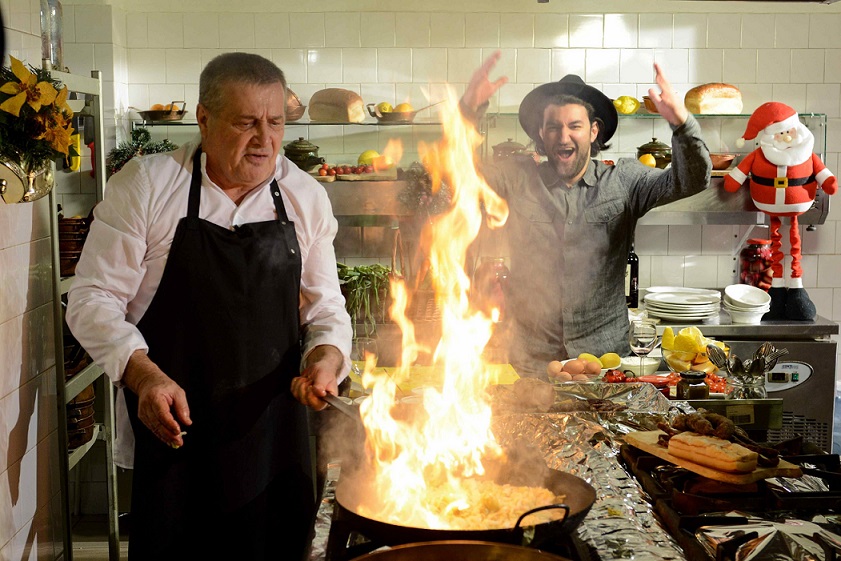 All the dishes use natural ingredients during the season from the micro-farm nearby and the fairs from Cetate and the Calafat areas. Mircea Dinescu's dishes combine the Romanian traditional recipes with the nobility cookery of the 19th century with Balcanic and European influences all melting in an unique type of meal.
There are the well-known: "sarmale" with goose, veal and pork meat boiled in wine, smashed kidney bean with caramelized onion, "zacusca" made of whole vegetables, baked over the fir tree flame, duck meat pastrami, oven goose meat, "ciorba" with different meat flavors, Danube river fish meat: oven catfish, poppy flower and walnuts pastry, caddied apple cake, pancakes with homemade jams.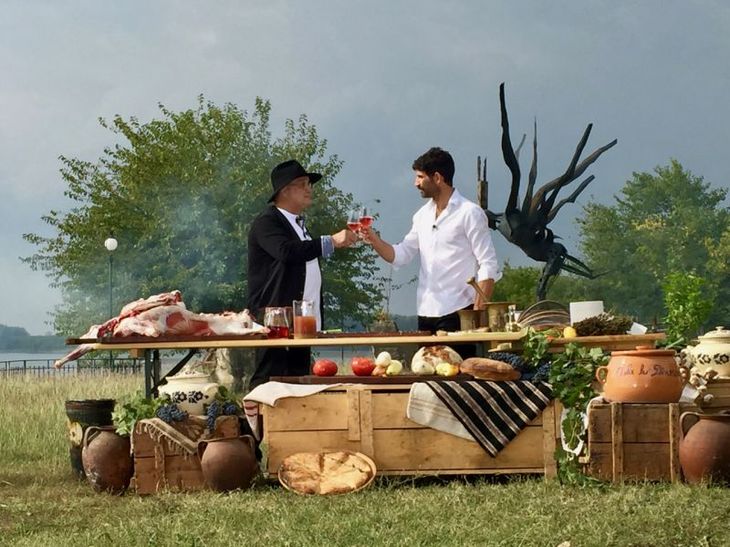 At Cetate (The Citadel) Cultural Port the experience of cooking is truly an art translated into words in the pleasure of eating and in the story told around a glass of wine, old recipes bring back the joy of being together.
Source: portcetate.ro/food-and-wine/