The Grătarul cu Ștaif Restaurant, located in a historical building in Unirii Square of Timisoara, wants to reach excellence in everything meaning restauration, a reason for which each indoor and outdoor space has been well thought and decorated, as was the attention paid to each dish in the menu, especially as regards choosing raw produce and the high quality ingredients, thus sketching its own traits, authenticity and innovation.
All guests can enter the restaurant by the building's atrium where a nicely arranged terrace is located too; it is a wonderful choice for enjoying the place's specials. Moderate music greets one from the entrance and together with the colorful chairs, wood tables, vintage-like decorations and the space without separation items, agreeably combine for creating a warm friendly atmosphere.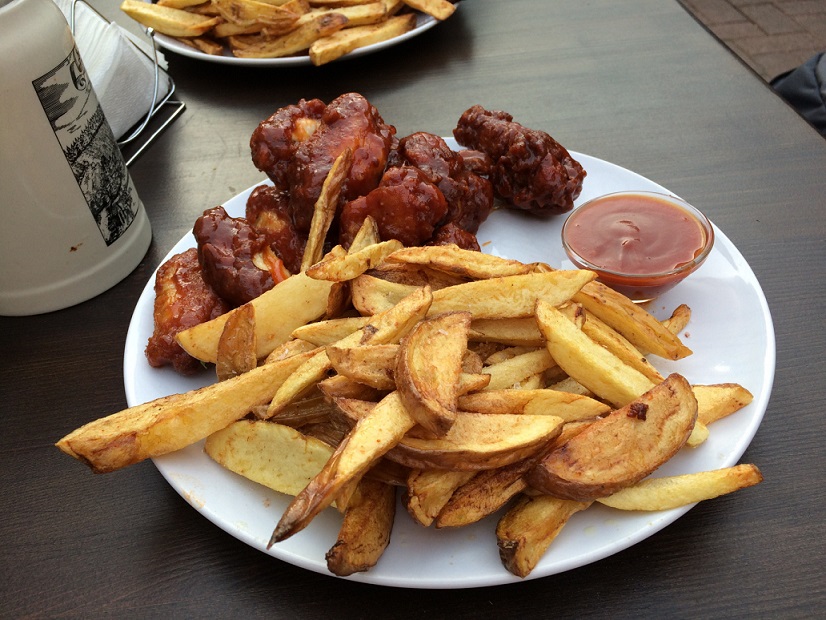 The menu mainly has best quality meat dishes showing the chef's talent and competence. A portion of bbq ribs with house sauce, which are deemed "the best ribs in town" and so done that the meat falls from the bone, a hamburger, a pork roast next to mashed potatoes, and chicken legs with stir-fry vegetables are just some of the dishes representing gastronomic poetry and that will seduce one during dinner.