On the national road 1B in the Southern part of Romania, 7 km from the city of Mizil, in Buzău County, there are the Săhăteni Domains with a vineyard that covers an area of 82 kilometers and includes the villages: Săhăteni, Năieni and Fintești. Here the blessed sunny hills that surround the Carpathian Mountains are the fertile ground for creating the highest quality wine.
Săhăteni Domains identifies with the name of the oenologist Aurelia Vișinescu, who in 2003 together with his associate Steve Cacenco made an investment of over 5 million euros for the modernization of the Sahăteni winery, technology and replanting of the vineyard. The winery has two fully automated production lines and produces 40,000 liters of wine annually; its processing capacity is 1000 tons of grapes per season and produces 800,000 bottles of wine annually. The cultivated grape varieties are Fetească Albă, Tămâioasă Românească, Chardonnay, Sauvignon Blanc, Pinot Grigio, Fetească Neagră, Merlot, Cabernet Sauvignon, Pinot Noir, Syrah.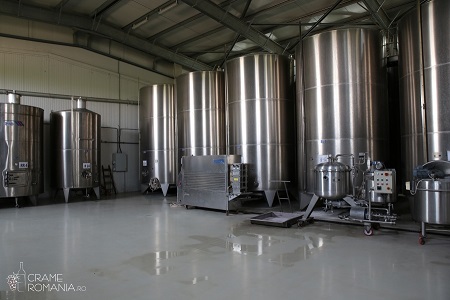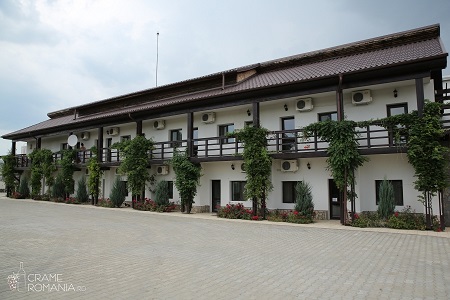 Aurelia Vișinescu's wines has five ranges: Nomad, Artisan - a brand dedicated to Romanian varieties and traditional Dealu Mare wines: Fetească Neagră, Fetească Albă, Tâmâioasă Românească; Character - dedicated to international varieties, Anima - a private collection with limited series and Promessa - a Feteasca Neagra and Syrah blend.
The signature wines Aurelia Vișinescu obtained eight medals in 2012 in the most important wine-making competitions. In 2002, a Pinot Noir from 2002 - the 1999 harvest received the Gold Medal at the World Competition in Brussels and in 2007 the Red Artisan range received the same Gold Medal at the same world competition.
If you want to taste the best quality Romanian wines in carefully thought out blends or pure Romanian varieties, try the Aurelia Vișinescu wines and you will discover Romania in a unique manner.
Contact: https://aureliavisinescu.com/
Photo credit: https://www.crameromania.ro/crame