Villa Vinea Wine Cellar is located in the Mica village from Mureş County and is part of the Târnave Vineyard, one of the oldest vineyards in Transylvania. Here nature has created a microclimate that provides to the grapes specific flavors to this territory.
The Story of Villa Vinea Wine Cellar began in 2001 when Heiner Obenrauch, a native of South Tyrol, discovered these lands full of potential in wine making industry. After careful study of the climate and soil, an investment was made in 2006 and the wine cellar was inaugurated in 2012, from the very beginning the Villa Vinea Wine Cellar received 24 gold medals in 2012 at the International Contest Bucharest (IWCB) and in 2018 received other gold medal at Bucharest Wine Contest.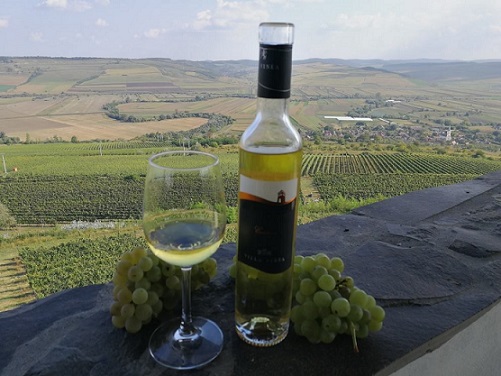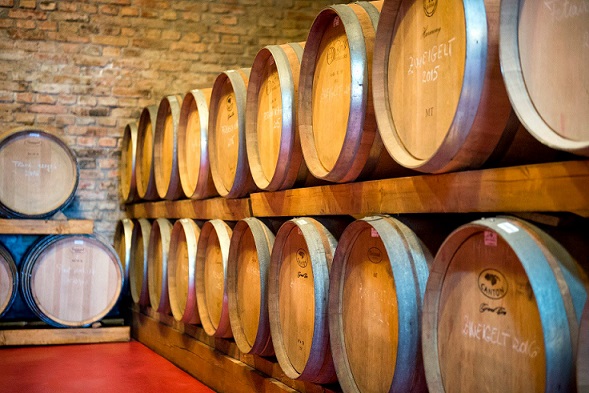 Villa Vinea Wine Cellar has a cultivated area of 70 ha and an annual production of 80 000 bottles, of which 80% is white wine. The winery brands are: Villa Vinea, Castel Vinum and the cultivated grapes varieties are: Royal Fetească, Sauvignon Blanc, Riesling Rhin, Muscat Ottonel, Fetească Albă, Kerner, Gerwurztraminer, Zweigelt, Merlot, Pinot Noir, Fetească Neagră. The oenologist of the winery is Celestino Lucin, winner of the Winemaker of the Year Award, awarded by Italian wine publishing Gamberto Rosso, assisted by Mihaly Denes.
The wine cellar is gravitational, which although it has a new construction, it kept the shape of a tower specific to medieval Transylvania. Under the ground, there are stainless steel tanks where the wine is fermented at a controlled temperature, transforming the grapes into wine. From the "roof" of the vineyard the grapes are carefully pressed and from here on begins the "great art" of producing a unique wine.
On request, wine tastings and walks through the vineyard are organized. Transylvanian magic land is blended with Italian experience resulting an exceptional wine that drives you dreaming and meeting with friends.
Contact: www.villavinea.com/ro
Photo credit: www.crameromania.ro, www.villavinea.com