Suppa Bar, located in the historical center of Timisoara City, just two steps from Unirii Square, is a small fashionable place arranged in good taste and specializing in soups that manage to please all tastes. The place has little decorations, but they are all original. A custom-made bicycle is a lighted sign indicating that the bar is open. And because soup is deemed beverage and must be drank, there are no tables, as a standard restaurant would have; Suppa Bar is arranged just like a bar.
The bar offers a daily menu providing five types of soup. Their names are very attractive, such as veal soup with Asian flavors, lemon chicken soup, Italian chicken soup with tomatoes and parmesan, Tunisian cream soup of red cauliflower and coriander, Mexican veal soup, or French rustic chicken soup.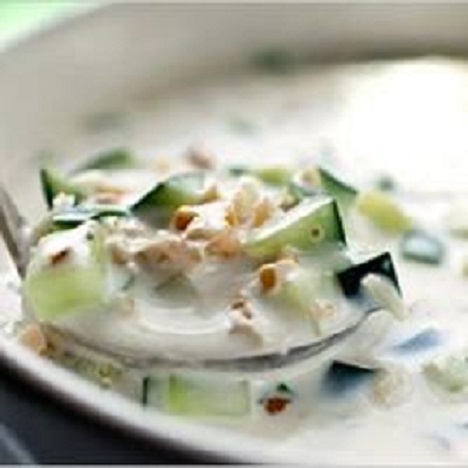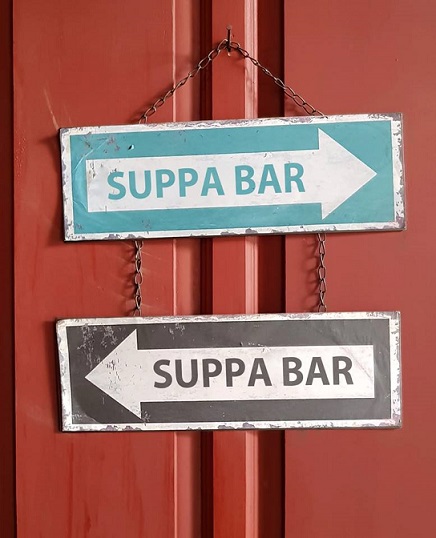 The menu also includes vegetarian soups, such as courgette cream soup with mint and feta cheese, tomatoes cream soup with peppers decorated with pesto croutons, and broccoli cream soup with gorgonzola cheese, as well as customized soups, adjusted to the guests' needs. Old and new recipes taken from cook books, from the western or Middle Eastern cuisines, are cooked with locally made vegetables and original ingredients, enriched with spices from all around the world.
The dairy products in all their shapes, textures and styles sketch their personality and the spicy lovers have available a little jar filled with chili flakes to add to their soups as much as they can handle.