Producers and importers that participated to The Harvest Wine Festival, as well, will present to people their "en-primeur" wines or portfolio novelties that they have revealed for the first time in Bucharest, next to their own selection of premium and super-premium wines.
"In addition to the usual rigorous selection of wine producers and importers – as participants will be, as usual, only market players that have proved quality and constancy in the provision of quality wines - this year, on occasion of the Harvest Wine Festival in Bucharest, we also offered the possibility to taste either tank samples or barrel samples, or wines that have not been commercially launched yet. These non-commercial samples will be presented next to the five traditional top wines of producers. This, as well as every edition until now, will be a festival dedicated to the pleasure of senses, to experience, learning, good taste and quality" says Marinela V. Ardelean, co-organizer of RO-Wine l The International Wine Festival of Romania.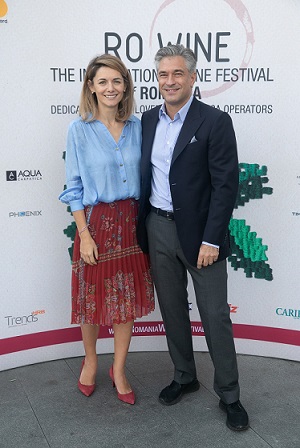 "Cluj was a pleasant surprise to me ever since the first edition of RO-Wine that we have organized in this location. We discovered here a HoReCa market which is not only solid, but in a continuous and sustained development, with entrepreneurs and professionals that wish to find as many information as possible and to properly compare offers, to analyze trends. I am glad to be here, in Cluj-Napoca, for the second consecutive year and to offer the public here a super-premium experience in the world of quality wines from Romania, as well as from other countries, to be able to enjoy a complete, unique, truthful experience" declared Liviu Popescu, co-organizer of RO-Wine l The International Wine Festival of Romania.
The same as at the previous edition, the access of professionals of HoReCa market is free of charge both days, based upon a previous registration, and the price of the general access ticket is of lei 50 / day.
We thank our partners: Banca Transilvania, Grupul CEZ România, Mastercard, Selgros România, Alexandrion Group, Chef & Sommelier, AQUA Carpatica, Hotel Platinia.
Source: www.romaniawinefestival.com