Located close to down town Arad, International Sofra is a restaurant opened in February 2017 bringing the flavor of the traditional Tunisian cuisine to the town crossed by the Mures River.
Ever more persons appreciate the Tunisian gastronomy given the richness of its special fragrances and aromas. It is extremely varied and its main trait is the presence of many spices, which is typical for the Middle Eastern cuisines.
The menu offers varied dishes from the Tunisian cuisine, particularly the cuscus always present, as well as lamb meat cooked in clay pots orbrik, very thin triangular dough, named malsouka, stuffed with meat, tuna, vegetables and egg, and then folded and dep fried in oil.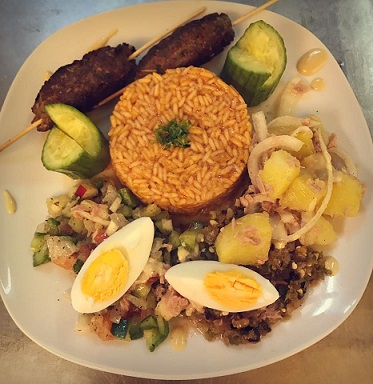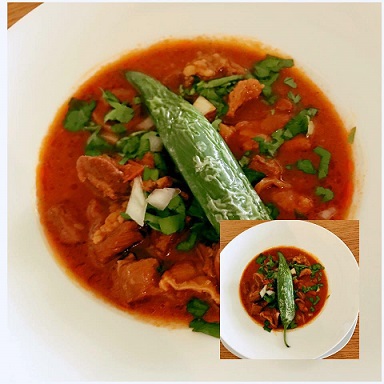 Usually, cuscus is served next to meat, as well as fish or vegetables. Sauces are also present in numerous Tunisian dishes. Other tasty main courses are Tunisian salad, Mechlwia, Ojja, Kamounia, Leblabi, Shawarma, but menus adjusted to the guests' requests can also be provided.
All dishes are specific to the Tunisian cuisine and made to order by a Tunisian chef while using only fresh ingredients. The menu includes no pork dishes. The wine list comprises local and international wines.
The restaurant has an indoor hall with basic modern furniture, where the chairs and sofas embellished with hearts, as well as the other decorations create a friendly comfortable atmosphere.