The story of the Anastasia Domains began in 2008, with the birth of the little baby girl Anastasia, when the parents bought and planted new vineyards in two traditional vineyards: Urlați and Valea Călugărească.
Anastasia Domains Winery is a small label, but it has succeeded on imposing itself on an extremely competitive market through the high quality of the produced wine. The wine cellar's storage capacity is 1000 hectoliters and produces 5000 liters of wine annually, using modern and traditional technologies of grape production and processing. The winery was established in 2009 and it has an area of 7 hectares cultivated with vines, 1.2 hectares with the Merlot grape variety and the others with the Cabernet Sauvignon, Merlot and Chardonnay grape varieties.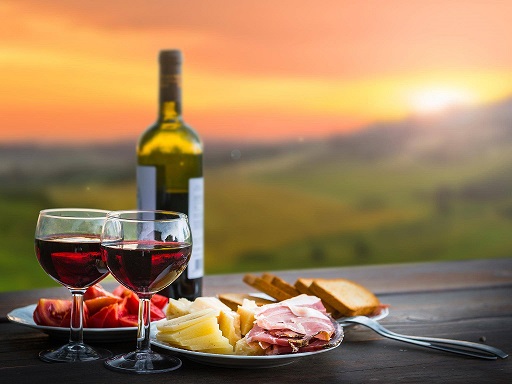 In 2015 the owners built in addition to the existing winery, a modern winery in the Strejnicu village where it uses the most modern equipment and technologies for the wine making and bottling of the grapes.
Since its establishment, the Anastasia Domains have obtained numerous awards and titles at dedicated competitions that certifies the exceptional quality of the produced wine. In 2011, Anastasia Domains obtained the silver medal with Merlot 2009 at the Vinvest Competition from Timișoara. In 2012 the premium wines, aged in barrels, produced by the Anastasia Domains obtained the silver medal with Cabernet - 2011 at the Vinvest - International Wine Competition from Timisoara and in 2011 Merlot - 2009 obtained 2 gold medals at the National Wine Competition "Strugurele de aur" from Alba Iulia and the National Wine Competition "Bachus" from Focșani and Chardonnay - 2011 obtained the silver medal. The same Merlot 2009 was declared "Wine of the year 2013" at the Expo - Drink Bucharest. In 2013 Cabernet 2011 received the silver medal at the Vinvest Competition from Timisoara.
In 2014 Anastasia Domains received 2 silver medals for the Premium Merlot Rose - 2013 range at the International Wine Competition in Bucharest and one at Vinvest Competition with Cabernet Sauvignon - 2011.
In 2016, at Vinvest Competition Feteasca Regala – Cabernet Sauvignon blend made by Marin N. Constantin under the label Anastasia Domains received the gold medal also the same gold medal at the Varset Competition from Serbia.
In 2017 at the IWCB (International Wine Contest Bucharest) Merlot - 2013 obtained the silver medal and in the same year at Vinvest Anastasia Domains obtained the gold medal with the same Merlot 2013.
Contact: https://www.domeniileanastasia.ro/despre-noi
Photo credit: https://www.domeniileanastasia.ro/