Blaga Domains was established in 2010, it is a part of the Dealu Mare wine-growing area and it is located in Fințești, Buzău County. It produces between 150 - 200 tons of white and red quality wines annually. The attention to the carefully controlled details: from the first shoots of the vines to the ripe grapes, sorted and processed in the wine cellar gave birth to a wine full of character, appreciated at the competitions in this field, both at home and abroad.
The vineyard covers an area of 40 hectares in the lands well - known for its special climatic conditions and the soil favorable for the cultivation of vines: Valea Călugărească, Valea Mieilor (Urlați), Ceptura, Vadu Săpat, Gura Vadului, Perșunari și Fințești (Năeni).
Blaga Domains cultivate grape varieties specific to Dealu Mare area: Fetească Albă, Fetească Regală, Muscat Ottonel, Tămâioasă, Riesling, Merlot, Cabernet Sauvignon, Cabernet Franc.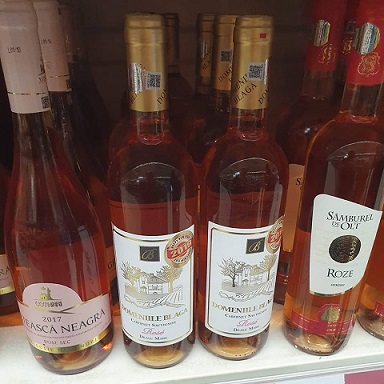 In 2016, Blaga Domains received the gold medal at the National Wine Competition "Bachus", for the Merlot and the silver medal for Cabernet Sauvignon. At the International Wine Competition in Bucharest in 2016 he obtained the gold medal for Cabernet sauvignon - 2011 and at Vinvest 2016 from Timisoara it obtained the silver medal for Feteasca Regală. In 2017 Blaga Domains obtained the gold medal at the "Decanter World Winde Awards United Kigdom" with Merlot - 2011.
At request guided tours in the vineyard and in the wine cellar can be organized with wine tastings and traditional Romanian dishes.
Contact: domeniileblaga.ro
Photo credit: https://www.facebook.com/pg/domeniileblagaro/photos/?ref=page_internal