Sâmburești vineyard is a blessed sunny place, isolated from the Carpathian Mountains and protected by the Olt River. The wine tradition in this area dates back more than four centuries, the rank of glass being mentioned in 1638 documents.
In 1800 the estate is known as the property of the famous Brătianu family. Vintilă Brătianu, the boyar, one of the most influential politicians of the time, renewed the estate's vineyards with French varieties, at the suggestion of the French oenologist August Joseph Ville. The efforts will be rewarded in 1926 by winning the gold medal at the Universal Exhibition from Paris.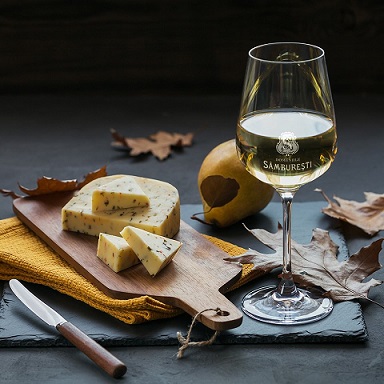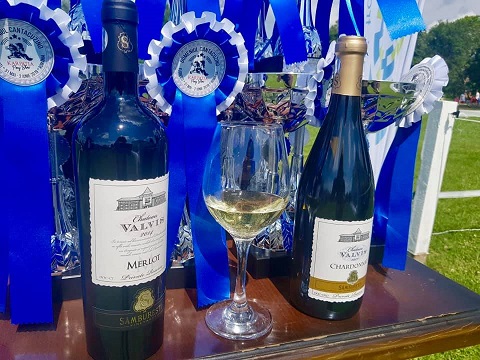 Sâmburești Domains are restored to their former glory in 2005 when Jean Valvis takes over the vineyard. The Samburesti Company, established in 2000, owns about 500 hectares of vineyards at Câmpu Mare Sâmburești and produces 1000 000 liters of bottled wine annually and the storage capacity is 40 000 hectoliters.
The wine collection includes the Sâmburești Domains range - Premium wines, Sâmburel de Olt and Chateau Valvis, exclusive wines destined for wine cellars and HoReCa.
Sâmburești Domains wines obtained: the gold medal in the "Red Wines" category at the International Wine Fair in Beijing, China - 2012 with Cabernet Sauvignon -2009 from the Chateau Valvis collection and Merlot - 2010 from the same collection obtained the silver medal.
Sâmburești Domains combine the centuries-old tradition with the innovation and the most modern technologies in order to create a unique wine in which all the qualities of the place can be found.
Contact: http://www.samburesti.com
Photo credit: https://www.facebook.com/samburesti/