La Salina Wine Cellar is located near the Salina Turda (Turda Salt Mine), 100 meters from it on the Durgau Hills, a vinicultural area during the Roman Empire when this area was known as Potaissa.
The Wine Cellar was founded in 2011 on the initiative of two investors, passionate about the noble wines. They made an investment of 3 million euros that restored the vinicultural atmosphere of the Transylvanian Hills. Grapes, cared and hand-picked and cutting edge technology provide a high quality wine, a tribute to its origin: ISSA (Potaissa, the name of the settlement during the Roman Empire).
La Salina Wine Cellar has a cultivated area of 41, 36 ha and produces 100 000 liters of wine, this year the owners aims to reach the maximum production capacity of 300 000 liters. Cultivated grapes varieties are: Chardonnay, Sauvignon Blanc, Muscat Ottonel, Pinot Noir, Cabernet Sauvignon, Riesling de Rhin, Fetească Neagră and Neuburger. The brands of La Salina Wine Cellar are: Issa Chardonnay Barrique, Issa Rhein Riesling, Issa Pinot Noir, Issa Sauvignon Blanc, Issa Pinot Noir Rose, Issa Chardonnay.
Situated at the base of the vineyards hills "Sarea-n bucate" guesthouse has an accommodation capacity of 40 places and 13 rooms and a restaurant that invites you to a gastronomic experience with authentic dishes according to the grandparents' gourmet recipes. Far away from the city rush, La Salina Wine Cellar offers a full package of services that combines the pleasure of tasting a glass of wine, along with a beef goulash or a steak like in Turda, walks in the vineyards, clear air and in the near future horse riding.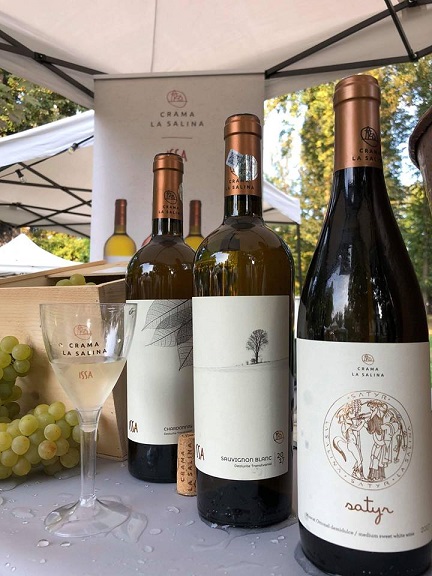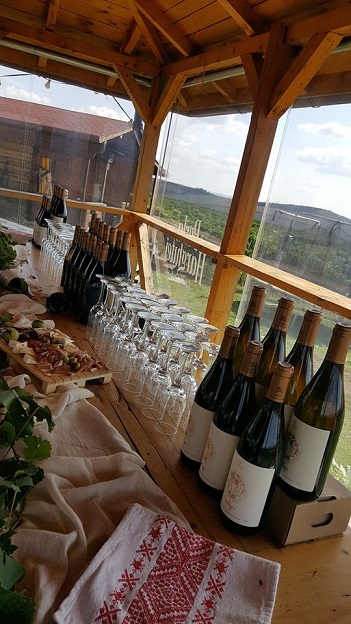 In this area, besides Salina Turda, a real salt mining museum, a must see spectacular place, the tourists eager to explore can take a relaxing dip in the mineral water of the Durgău Swimming Pool, can go on the Cheile Turzii Canyon, where you can admire a wild karst landscape with abrupt and tall cliffs, visit the ancient Roman Castle Potaissa, that belong to the 5th Macedonian Legion, can take a dip in one of the 6 salty lakes of Ocna Veche or visit Scarisoara Glacier, situated at 127 km from Turda, the biggest Romanian underground glacier with an organized cave.
If you want to taste the aroma of a special wine and traditional Transylvanian dishes, visit the La Salina Wine Cellar and choose from its offer what is according to the like and taste of each one.
Contact: cramalasalina.ro/ 
Photo credit:
www.facebook.com/cramalasalina/