Special finishes, generous interiors, floors and columns of marble, stuccoes, oil paintings adorning the walls, wall paintings, velvet upholstered armchairs, large curtains, huge crystal chandeliers, coffered ceiling, carved furniture, all these can compete in luxury and sumptuousness with the interiors of the castles from old times.
The contemporary chromatic and some modern facilities manage to achieve a harmonious combination of classic and modern style. A unique concept developed by Masha Verhoogt, one of the most renowned designers in the southeast of Europe.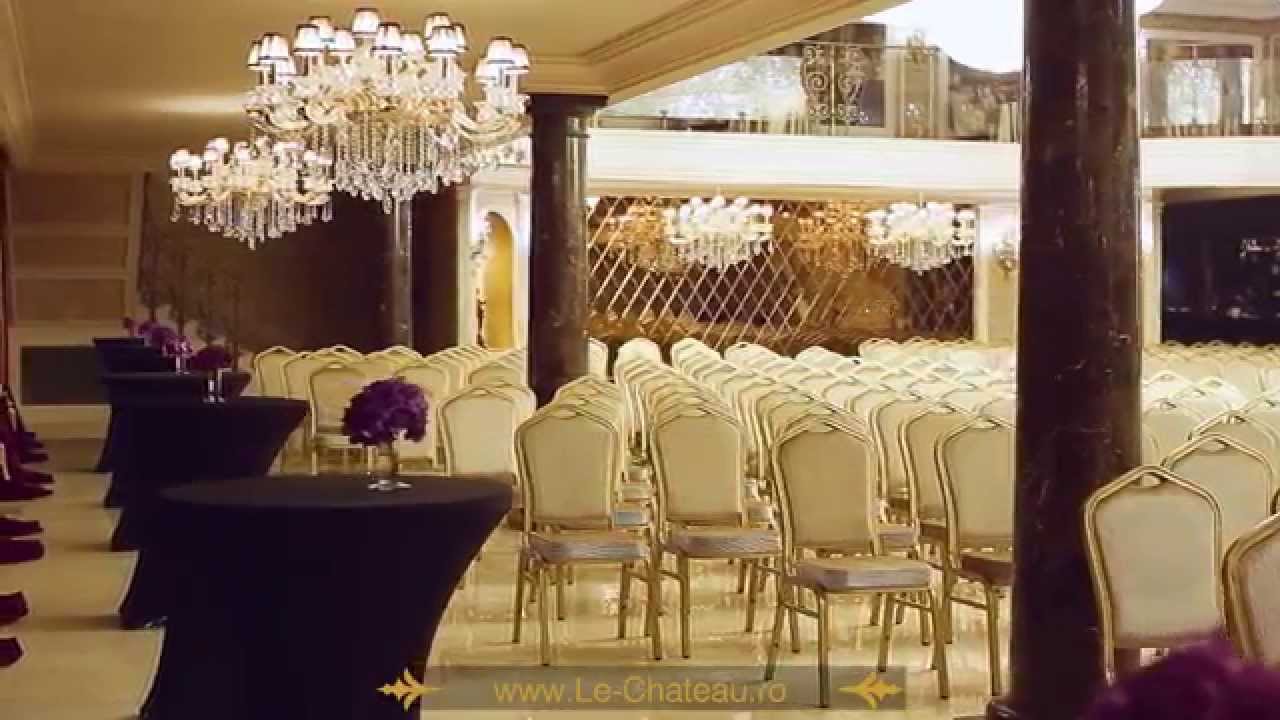 The space is equipped with advanced technology: a digital system of check-in for the guests, Wi-Fi high-speed services, video surveillance, sound equipment and lights, intelligent ambient lighting and architectural lights, projectors, large plasmas and a giant screen on the stage dedicated to the artistic events. The generous spaces allow the organization of large events and even several events simultaneously: a hall of 500 m², a terrace of 260 m², a generous lobby, a scene of 300 m², several rooms dedicated to the artists (behind the scenes), 70 m² area of backstage for technicians on the ground floor and balcony.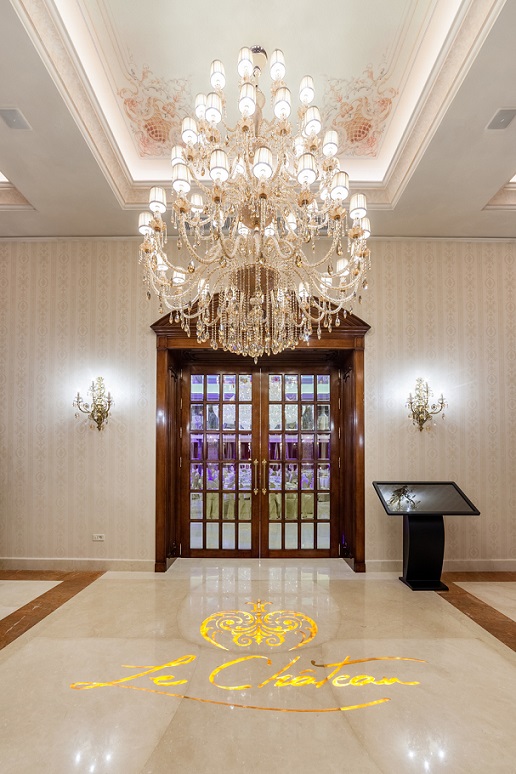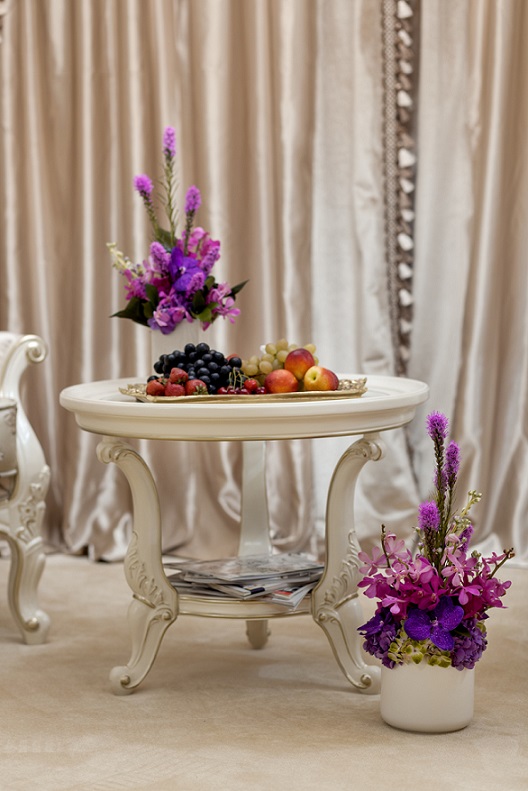 The Main Hall, built on the model of the ballrooms of the past, can accommodate up to 800 people in the cocktail system. Here, the events take place under the auspices of the protocol and the etiquette, being guided by a professional team specially trained in this regard.
Besides organizing gala ceremonies, anniversaries, conferences, cocktail party, the spaces are opened also for the artistic area, for theatre performances, concerts, exhibitions, fashion shows, balls, cabaret etc.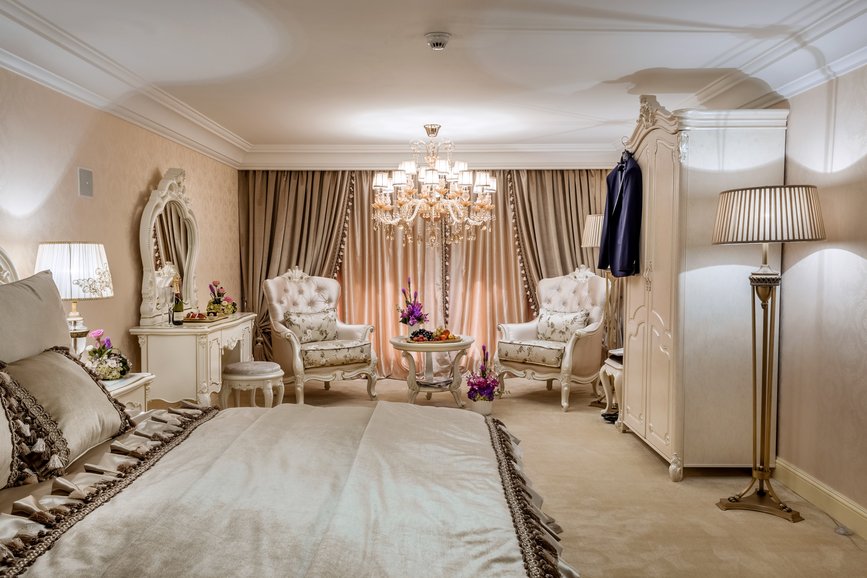 An exceptional cuisine, coordinated by a team of chefs with a huge international experience, completes the exceptional features offered by Le Château.
If you want a special place for your event, if you want to make it special and memorable for you and your guests, if you've ever dreamed of being a princess, if you want to have a fairytale wedding, here your dreams can come true!
Source: www.le-chateau.ro