Many people love animals. However, the horse is a special animal given that it is the universal symbol of power. We all know the magic horse in fairytales, a true guide and counselor of the main character having to go through ordeals. In time, the horse has played a vital role in men's life, especially given its travel speed. In modern times, it is used mostly in sports, for those enjoying horse riding and not only. Horse riding is a relaxing pleasant free time activity for many persons. Although we use modern means for traveling, we are still fascinated with stories of horses endowed with all sorts of charmed powers.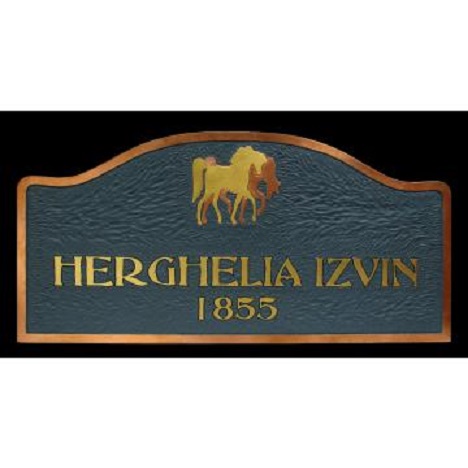 Located 17 kilometers away from Timisoara, in Izvin, the stud farm was created in 1968. Since then, the village has been known for housing the stud farm near the city. Among its main objectives are breeding, selecting and qualifying horses from Nonius, Ardennes, and Purebred English breeds. This is the only stud farm in Romania housing Nonius horses.
The breed was created some 200 years ago, during the time of the Austro-Hungarian Empire. During that time, the army horses were kept there, but there were some other similar locations nearby. However, in the late 20th century, the Izvin Stud Farm was closed down and a cow farm replaced it. In 1968, the tradition of breeding horses in Izvin was resumed.
For those appreciating horse riding, the Izvin Stud Farm can provide several services, among which specific free time activities for advanced and beginner horse riders. For those that can't ride, Izvin Stud Farm offers horse riding lessons.
Athletes developing their activities within the club located there participated in many competitions organized at Izvin Stud Farm or by the Romanian Equestrian Federation. Recently, the stud farm became interested in training children and teens, who obtained significant results in competitions.
Another project refers to introducing equestrian tourism, which would comprise several important places nearby: Sarlota Park, Recas wine yards and wine cellars, and Ianova forest and lake.
References and photographs:
http://timisoara.rosilva.ro/articole/herghelia_izvin_p_1867.htm http://www.looms.ro/timis/lugoj/timp-liber/activitati-outdoor/centre-de-echitatie/herghelia-de-la-izvin/