At the edge of a deep forest, in the scarcely populated village of Simon and on the ridge of a hill, the hotel is located in one of the most beautiful natural settings in Romania. In fact, once you are there, it is very difficult to work up the will to leave. This is a place where hay stacks reign supreme and the green grass goes on for miles.
Besides the superb scenery, the hotel has many other things to offer. The rooms, 12 in total, with en suite bathrooms, are spacious and admit much light. An elegant and stately atmosphere is given by the walnut and sour cherry furniture that decorates all of the rooms. In short, the rooms at Conacul Boieresc are stylish and confortable.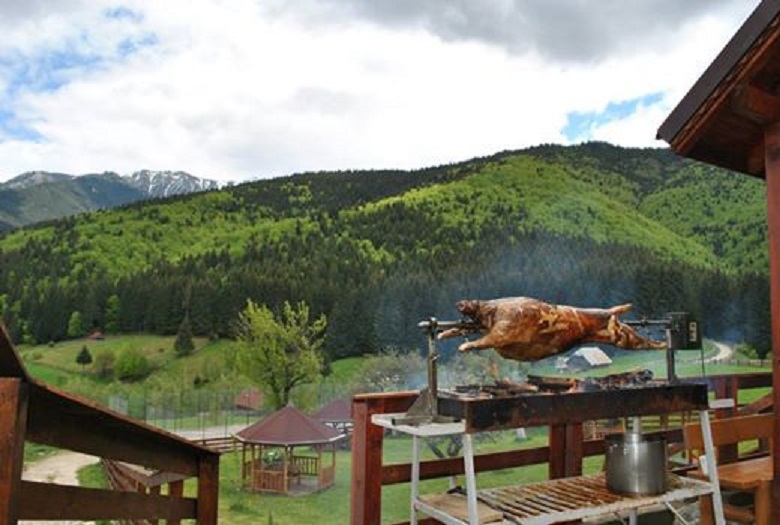 The hotel has many other entertaining activities that will help you make the most of your time here. Firstly, the guests can relax in the Spa center which includes a sauna, a Jacuzzi and a fitness room. Alternatively, they can opt for a relaxing massage.
Those who want to make the most of the beautiful location can enjoy hikes in the mountains, bicycle rides (the bicycles can be rented at the hotel), rides with the atv, paintball or archery.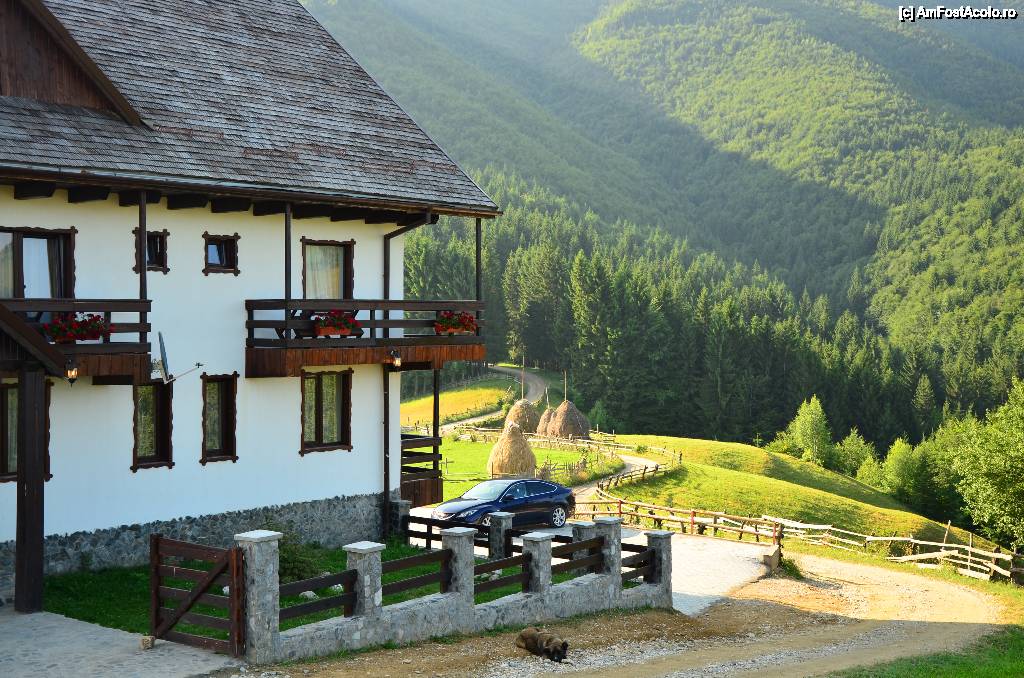 The hotel is suited for any kind of purpose, even business meetings. Prospective business partners can discuss the details of their ventures in the conference room or over a barbecue. Barbecues are made on request and the treats that come off the fire are chicken legs, chicken breast, pork, fresh trout, minced meat rolls or sausages. If you would prefer to spend the evening around a camp fire, enjoying a night cap and some live music, then this is possible too.
A place where you can indulge is the hotel restaurant. The meals are cooked with fresh vegetables, handpicked from the private garden. Some of the dishes that you can enjoy are bean soup with pork knuckle and red onion, potato soup with smoked meat, ram pastrami with polenta and garlic sauce, roasted pork ribs or fried trout served with garlic and cream sauce.
Sources: conacul-boieresc.ro/