Located at the southernmost point of the Oriental Carpathians, the Ciucaș Massif has easily accessible mountain trails, framed by peculiar landscapes: limestone rocks and extensive coniferous forests alternating with splendid grasslands loaded with flowers in summer. From place to place, there are various sculptured limestone formations and conglomerates of bizarre shapes.
To climb the mountain there are several tourist routes, some of them are accessible also to cyclists. A relatively easy route for cyclists, which stretches over 40 km, is: "Cheia - Poiana Valea Stânei - Cheile Văii Stânei - Curmătura Stânei – Cabana Ciucaș".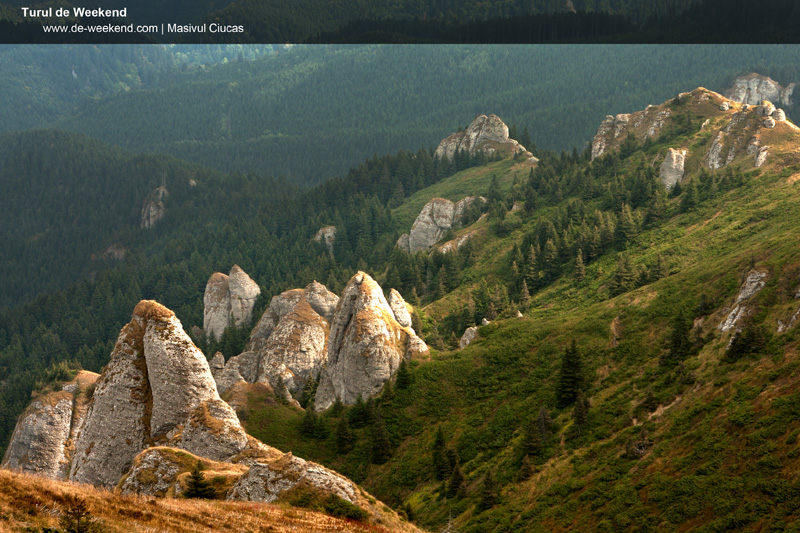 Cheia, a mountain resort located at the foot of the mountain, in the north of Prahova County, is the starting point for the most of the tourist trails in the Ciucas Massif. Cheia can be reached on the route Bucharest - Ploiești - Paulești - Cheia (~ 100 km).
"Poiana Valea Stânii"( the sheepfold valley glade), situated at an altitude of 960 meters, is a small valley surrounded by mountain massifs, mostly covered with large coniferous forests, which give a special charm to the whole area. In this corner of paradise reigns the tranquility while picturesque landscapes delight the eyes. It is worthwhile to make your first stop here to relax and savor the silence.
The road continues through the cool valleys of "Valea Stânei"( the sheepfold valley) following the blue tape markings, which will introduce you to a fairytale world, which you probably will not want to leave.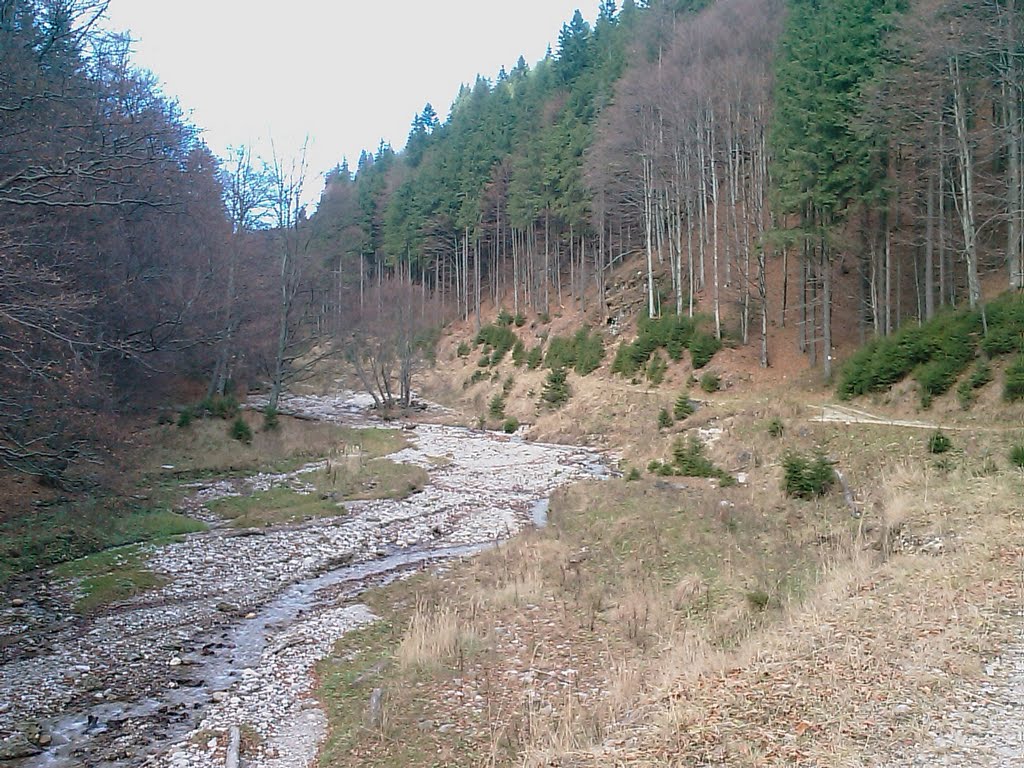 Then follow the "Cheile Văii Stânei" (the sheepfold valley gorges), on a road surrounded by rocks, following the course of water alongside a breathtaking landscape.
Arrived at an altitude of 1410 meters, you'll meet an alpine meadow called "Curmătura Stânei" - another oasis of peace and beauty. Here you can make a second stop, an opportunity for rest and delight. The end of the route will be at Ciucaș Chalet (at the altitude of 1595), set in a large valley where the sky joins the horizon. Here you can eat and sleep, so you can follow other trails the next day.
Sources/photo: