The Tohani Domains have gained their celebrity, in addition to the exceptional quality of the wines also to an immortal love story between a prince and a woman of modest origins. In 1931 Prince Nicolae, the brother of King Carol II of Romania, at the risk of losing royal rights, secretly married Ioana Doletti, a very beautiful woman at Tohani.
The Tohani Domains are documentary attested from 1773 but after the fall of the communist regime the company Tohani Winery was established in 2003. The company covers an area of 500 hectares and owns 6% of the total bottled wines in Romania, the Tohani Group being the biggest wine producer from Dealu Mare area.
The plantations of the company include 7 hills, with Mediterranean microclimate, the grapes enjoying the sun 14 days more than another region. The annual production is 5 tons of grapes and 3, 5 million liters of wine. South African oenologist Albertus Van Der Merwe brings at Tohani the experience of the new world on the Romanian wine market in surprising blends.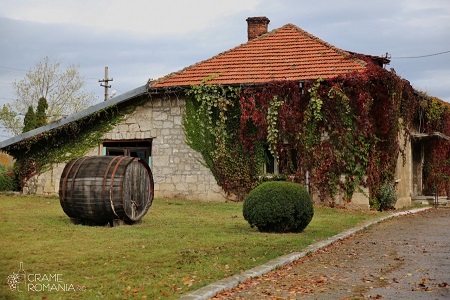 The traditional Romanian grape varieties cultivated here are: Fetească Albă, Fetească Regală, Tămâioasă Românească, Busuioacă de Bohotin and Fetească Neagră and the international ones: Sauvignon Blanc, Chardonnay, Merlot and Cabernet Sauvignon. The names of some wines are reminiscent of the Romanian Royal House: Prince Radu, Cuvée Nicolae or Cuvée Dolette.
Tohani Domains are famous for its collections: Maestro, Prince Radu, Siel, Flori de gheata (Ice Flowers), Arum, Tohani Special Reserve Estate, Princiar, Tohani Estate, Tohani Domains and Blood of Taurus.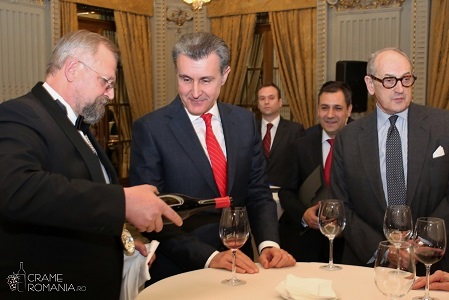 In 2019 at Bucharest, Tohani Domains have won the big gold medal with Siel Roze in the category Wine Awards vinul.ro. Siel is a range where personal search experience blends with the aromas of the land. It represents the search for the meaning, the self and the soul (Siel in the African language means soul).
The tourist eager for wine and knowledge can find at Tohani Domains a unique experience where the wine is tasted at the land where it is produced, accompanied by products specific to the traditional Romanian gastronomy from the restaurant.
Contact: https://www.tohaniromania.com/
Photo credit: https://www.crameromania.ro/crame/domeniile-tohani