La Riviera Restaurant, located inside the Galaxy Hotel in Dumbravita, wishes to impress its guests in a refined location, as well as by providing a contemporary interpretation of cuisine, while high quality music plays.
The restaurant has a spacious indoor hall decorated by paying great attention to details, as well as wood chairs and tables, designer plates and cutlery, fringe drapes ensuring the intimacy of tables, stone-covered bar, wine bottles in plain sight, complete glass outer wall, and during the hot days, one can enjoy meals on the restaurant's terrace. It is beautifully adorned with plants and flowers, a fountain and sunshades.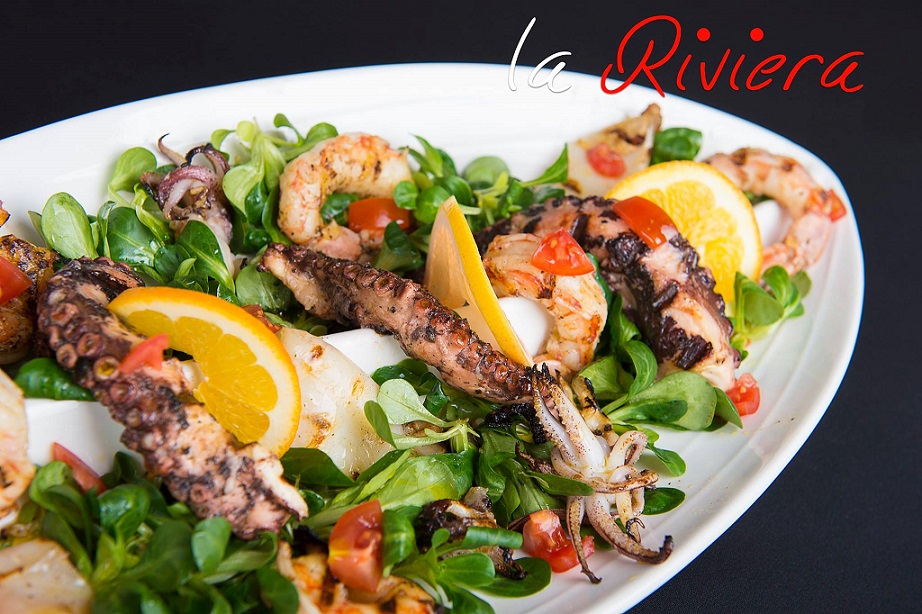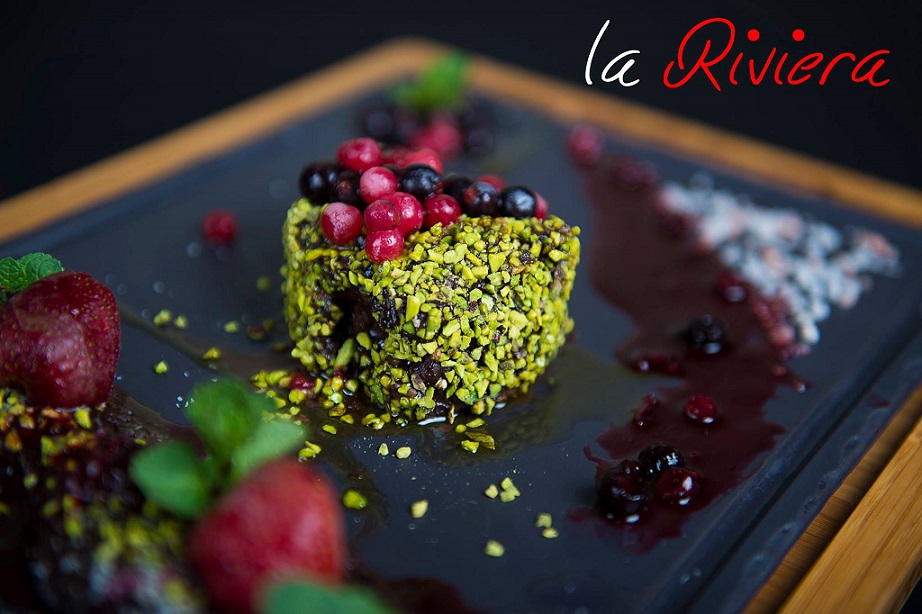 The menu offers simple but refined dishes thank to the talent and experience of the backstage team. There is a wide range of meat and fish dishes, pasta and pizza made only from local seasonal high quality fresh produce, as well as from produce well-known at international level; the menu includes items such as "la Riviera" zuppa, "a la Riviera" beef sirloin, salmon alla siciliana, duck breast with forest fruit, Amedei chocolate soufflé, or the wonderful apple strudel with custard.
The restaurant also provides a customized vegetarian menu, as well as gourmet menus for large groups.
The wine list comprises closely selected local and international wines, as well as Romanian and foreign renowned whisky, cognac, whisky, and liqueur labels.