This land started being inhabited in the Neolithic and the salt exploitation probably began around the same time. It is not certain when the exploitation began or when the mine was opened, but it is sure that people in these parts have made use of the salt for a very long time. What can be said with certainty is that the first exploitations began on the Oituz Valley, and the proof is a few salt lakes that can be found in the area.
The oldest proof of the use of salt dates from 1380, when the building of a stone bridge was paid for with salt.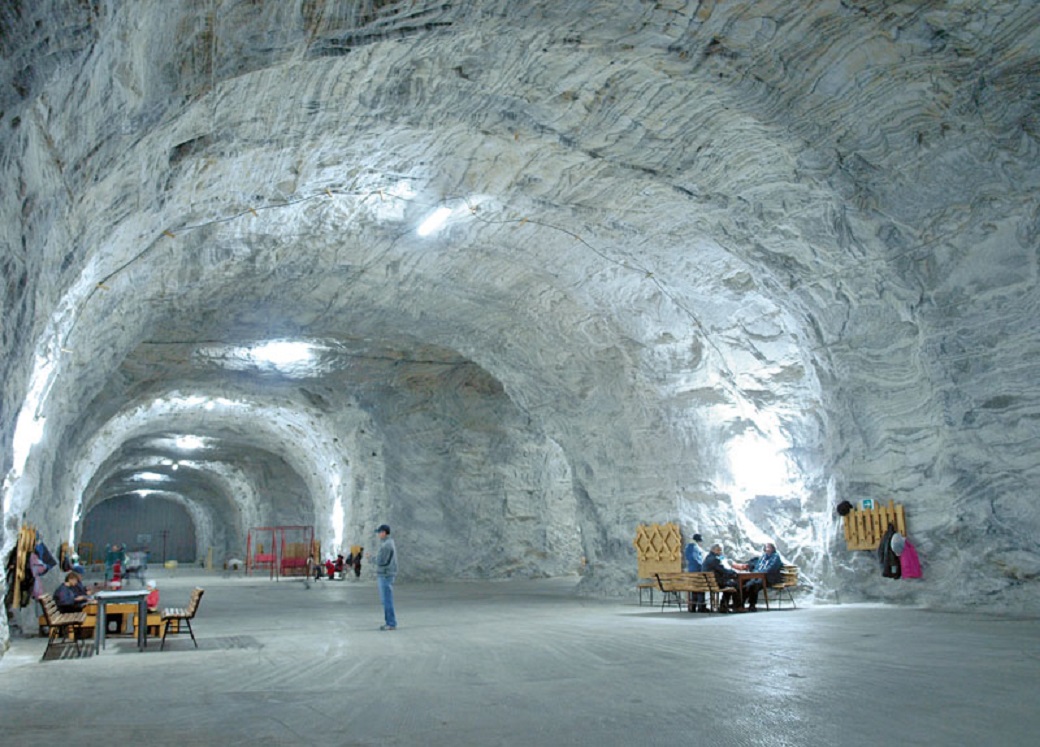 The history of the Târgu Ocna Saltworks started between the Oligocene and Miocene, with a lagoon where there appeared the first salt crystals. Then, there came a period when salt started to deposit in this area, white salt during the milder climates and grey salt during the high precipitations. Then other sediments were deposited over the salt, which is why people have to dig to get to it.
Nowadays, if you want to visit the saltworks, you can do so by bus. It takes you about 3 km into the mine and it leaves every 40 minutes. The temperature in the mine is 12-13 ° C and the depth is of 240 m.
The most important thing to visit in the mine is the St Varvara Church, made entirely out of salt. It was built between April and December 1992 and is dedicated to the miners who have worked here. The miners would come to the church before starting work and would say a prayer to be protected from accidents. The church is open every day between 7 a.m. and 5 p.m., and since December 2016, the church is ruled by a priest who is officiating daily service according to the cannons and organization of the Romanian Orthodox Church, under the patronage of the Modovan Metropolitan. St Varvara Church is the first and the only underground Orthodox Church in Europe made entirely out of salt.
Other things to see are the Salt Museum, the salt water lake, the waterfall and plenty of souvenir shops. For enjoyment, there is a billiards table, a tennis court, a terrace and playgrounds for children.
Sources:
https://ro.wikipedia.org/wiki/T%C3%A2rgu_Ocna
http://www.inimabacaului.ro/2010/08/salina-tg-ocna-sau-in-inima-sarii.html
http://www.crestinortodox.ro/biserici-manastiri/biserica-sfanta-varvara-biserica-mina-68044.html