Albota is an exciting tourist attraction near the city of Sibiu. It has its own trout farm that supplies fresh fish all year round. In addition, it has its own bakery, butchery and vegetable farm, so 80% of the food served at the restaurant comes from private production.
Albota touristic complex is located at the foothills of the Făgăraș Mountains, surrounded by beautiful scenery. Guests at the hotel can enjoy a variety of outdoor activities, like walking, hiking, horse riding, cycling, or they can take tours of the trout farm. But in the holiday season, the offer gets far more interesting.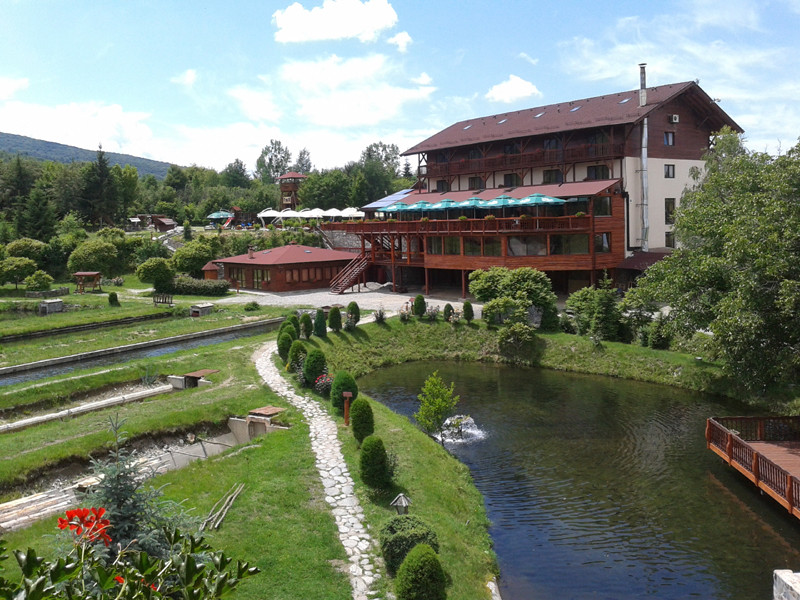 This year, the staff has come up with a 4-day program designed to entertain the children as well as the adults, such as:traditional dinner, a trip to Cârţişoara (8 km), special show, the New Year's Eve, etc.
In the hope that the time spent with us will bring happiness and unforgettable moments, we take this opportunity to wish you a Wonderful New Year!
Sources:
http://www.deeatravel.ro/REVELION-COMPLEX-TURISTIC-PASTRAVARIA-ALBOTA-ARPASU-DE-SUS-SIBIU

http://www.sobisturism.ro/pastravaria-albota/pachete-sarbatori/oferta-revelion-la-pastravaria-albota.html
Photo: