The Gloria Restaurant located just 10 minutes of down town Timisoara, in a quiet residential area, proposes its guests to discover the unique savor of the traditional Romanian, Italian, and international cuisine.
It is located in a one-story house, the ground floor being dedicated to smokers, and the 1st floor to non-smokers. The yellow and green colors predominate in the restaurant and they give it a very fresh appearance and ambiance, and the natural light coming from outside completes the adequate atmosphere for any kind of event. The terrace, an original green space, offers a homey feeling.
Gloria Restaurant is family friendly because it has a space meant for children where the little guests are invited to play at will and wonderful children parties are organized.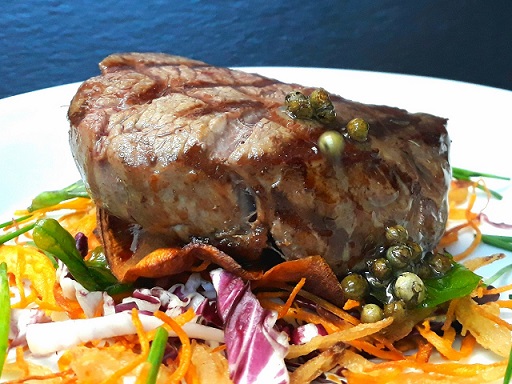 The menu is vast and includes dishes made according to original recipes, with always fresh high quality ingredients carefully chosen, as well as with original imported produce, which give to the dishes a strong personality and outstanding taste. The genuine taste of pork, beef, chicken, fish or seafood dishes is completed by the flavor of Mediterranean cuisine, such as pizza, pasta, and topped by the delightful desserts.
The vegetarian and client-oriented customized dishes are also included, as is the daily menu, and the wine list enchants one with well-known local and international labels.