Dealu Mare vineyard is one of the largest wine-growing areas in Romania. The legend said that during the 4th century, the Visigoth king Athanaric hid here his treasure (from the attacks of the Huns), known as the "Hen with the golden chickens" or "The Treasure from Pietroasa", an archaeological treasure formed by objects of gold, found under a hill in the vineyard of Pietroasa, Buzau County. Documentary attestations of some living localities can be found in the documents of the fifteenth century, the culture of the vine being melted with the local history.
In 2007 the Company SC Dealu Mare – Urlați Domains invests 4 million euros in the technology and replanting of the vines, thus restoring the former glory of these places with centuries-old wine traditions. The patrimony of the company covers an area of 110 hectares, divided between Urlati and Ceptura and the cultivated grape varieties are: Feteasca Alba, Sauvignon Blanc, Muscat Ottonel, Riesling, Feteasca Neagra, Cabernet Sauvignon.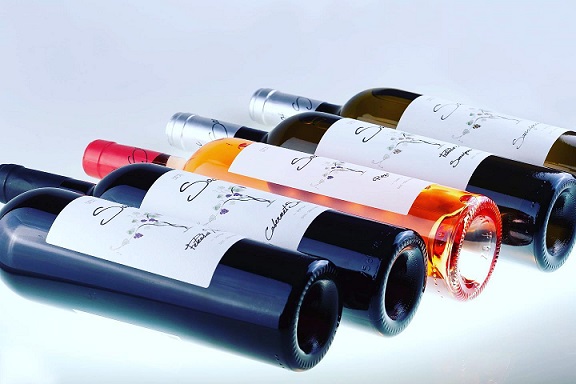 The company's strategy focused on promoting premium wines. Thus there is a range dedicated exclusively to HoReCa: Incantation, Saac, ZZPelin, Three Fishes, Paganus but also the range destined for retailing: At Origin, Urlati Domains, Casa Domneasca or Romanian Wine.
The tradition of aromatizing wine with various plants is carried on by the Dealu Mare - Urlati Domains through a product that is a part of the traditional Romanian medicine – the Absinth (Pelin). Thus the Pelin de Urlați range with variants - white, rose and red has become very popular range in the wine market.
Upon request, tastings can be organized at the winery from the heart of the vineyard. If you want to get to know Romania with places full of history and perfect taste, try a glass of wine Dealu Mare – Urlați Domains.
Contact: https://www.domeniileurlati.ro/
Photo credit: https://www.facebook.com/DomeniileDealuMare/