After the death of his adored daughter, Iulia Hasdeu - the prodigy child, who has not had enough time to fully manifest her genius - Bogdan Petriceicu Hasdeu suffered enormously and didn't accept her disappearance.
Considered as one of the most important cultural figures of Romania, he was always interested in the spirituality. Six months after her death, as he sat deep in thought, he found himself writing in French: "I am happy; I love you; we will see each other again; it should be enough to you. Iulia Hasdeu". The handwriting was identical to that of Iulia. Being convinced that the message came from Iulia and that he has found a way to communicate with his dead daughter, B.P. Hasdeu dedicates itself to spiritual experiences.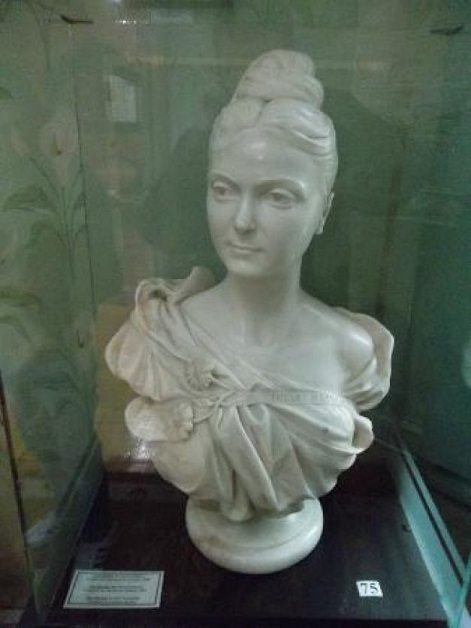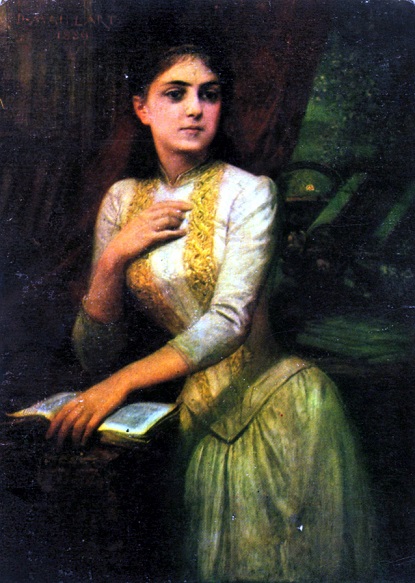 These messages lead to the construction of the house from Câmpina, which was to become Iulia Hasdeu Castle. The construction lasted 3 years (1894-1896) and the plans were drawn during a séance. The building represents a uniqueness of the Romanian architecture, where the profane and the spiritual come together in a perfect symbiosis. Symbols, numerology, mysticism, spiritual, mystery, everything is included in this construction. On a cross-shaped base stand three stone towers. At the entrance there are 7 steps, and over there is the "Divine Eye", all-seeing and omniscient, enclosed in a triangle.
Inside, the many parallel mirrors seem to multiply the images endlessly. The statue of Jesus rises above the clouds, with the arms wide open in a gesture of blessing. This image, displayed in a special light, cannot fail to impress any visitor who steps into the castle. The panoply of symbolism present in this castle, is not lacking of "St.Grail". The castle becomes the "Great Temple" dedicated to his daughter and a place of retrieval for the departed spirits. Iulia's chamber is shrouded in mystery and energies that seem to come from other worlds, and the doll of the genius child seems to be waiting for her owner.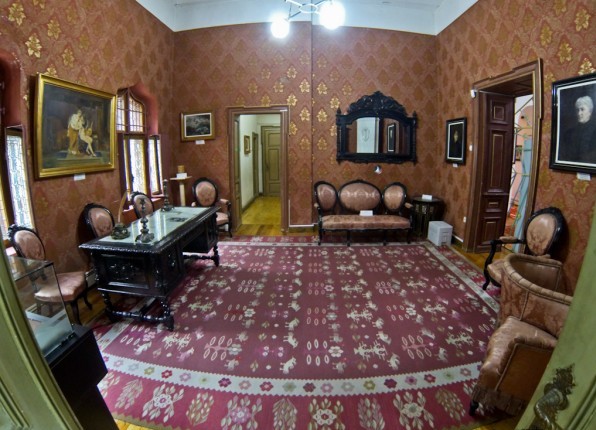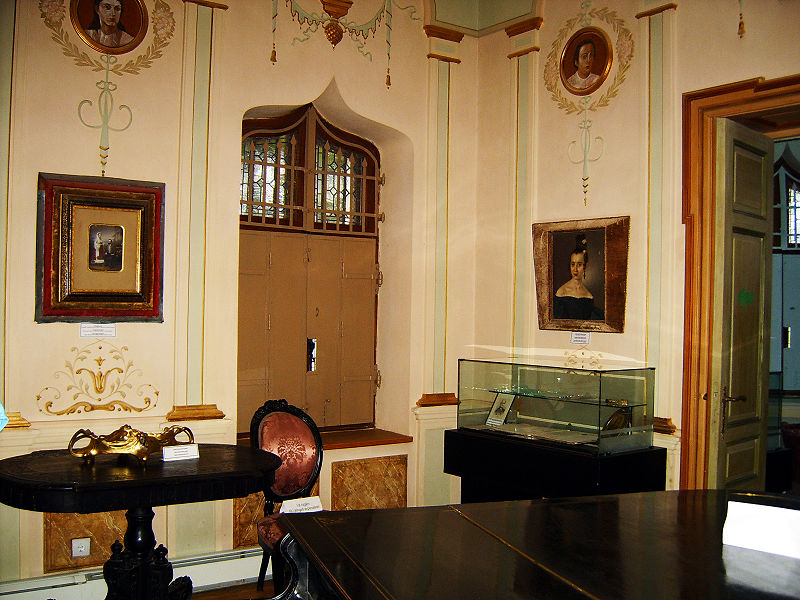 The biggest attraction is undoubtedly the "darkroom", the place where the spirits were invoked. At the Fund of Manuscripts at the National Archives there are 101 summaries of séance sessions, in which Iulia's spirit, but also of other family members, were communicating the messages through some mediums.
The ordinary people who living around the palace, were vexed by what they used to hear from the darkroom, but it must be said many artists, scholars, scientists used to participate in these sessions, with the desire to find new horizons of exploration and knowledge.
Source: www.muzeulhasdeu.ro