The Red Lake, also called the Killer Lake, is one of the attractions of Romania that tourists who come here should see. The Red Lake is spectacular and unique at the same time, and is the largest mountain lake in the country. The lake impresses hikers especially because of its unparalleled color, reddish.
The Red Lake is located in the Eastern Carpathians, in Harghita County, at the foot of Hasmasul Mare, near the Bicaz Gorges. The natural dam lake was formed in 1837, after a piece of the "Killer" Mountain came off due to torrential rains, it slipped on the clay layer and blocked three streams. One of them was the Red brook, hence the name of the lake.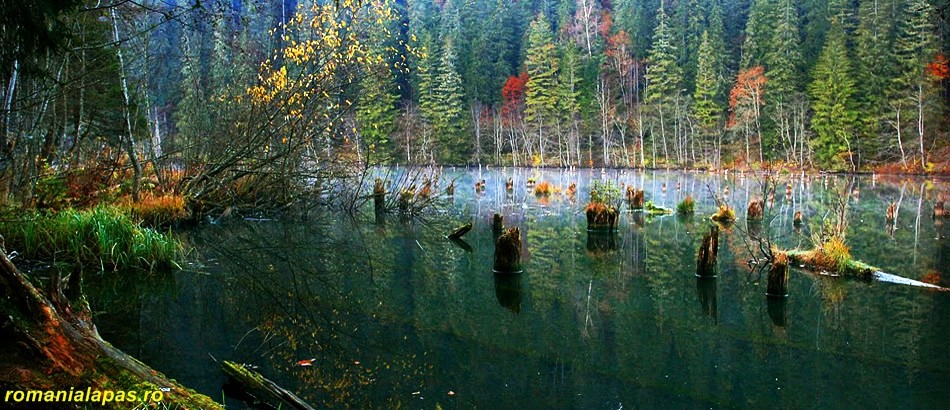 The magic reddish color of the lake comes from the reddish mountain mirroring in the water, the stumps of spruce coming out of the water as witnesses of the disaster of March 1837, but also the reddish soil from the stream Red.
Locals say the name of Killer Lake comes from a legend that says that when the ground collapsed, died also a shepherd with his sheep.
The Red Lake offers visitors a spectacular view About the Red Lake is said to be one of the places to see once in a lifetime. Why? Because of the spectacular views of this incredibly beautiful area in the heart of the Carpathians.
Many tourists from all over the country, but also from Europe, are attracted by the natural beauty of this lake, but they are also fascinated of the wild mountain landscape. Tourists arriving at Red Lake may encounter deer, chamois, wild boars or admire the impressive coniferous forests, which are reflected in the lake. In addition, on the nearby slopes grow white trees, extremely beautiful.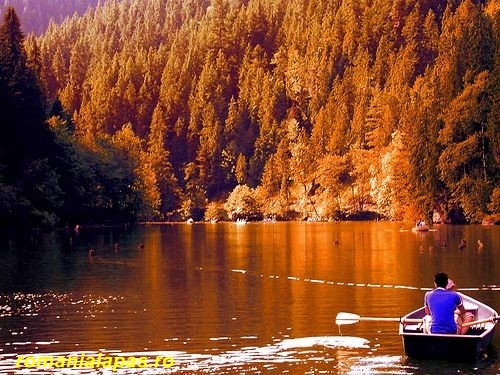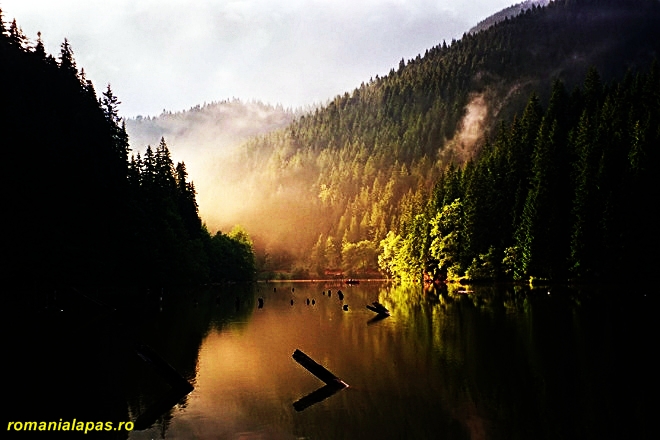 Is unique and spectacular the view of the forest that sank in the lake 150 years ago, so today tourists can admire the trunks of trees that once were part of the forest. The Red Lake area is ideal for fans of tourism adventure, who want to climb the nearby mountains. Approximately 2,000 beds are available in this area.
Photo:
România the pas
laculrosu.info