Roşia Montană is a commune in Alba County, known both for its beauty and for its long-lasting mining. Its name in Roman times was Alburnus Maior and its first attestation is from 131 A.D., on a a waxed tablet dated February 6th 131 and discovered in a subterranean gallery.
There is archeological evidence that mining started here in Dacian times, which is attested by a few Dacian galleries. Also, the name of the settlement, Alburnus Maior is considered to be of Dacian origin.
During Roman times, the mining started sometime after the year 107 and stopped in 217, when the Romans left Dacia. It was estimated that during these years, the Romans extracted about 110 tons of gold, which were transported to Rome on water: on the River Mureş, the Danube River, the Black Sea and the Mediterranean Sea.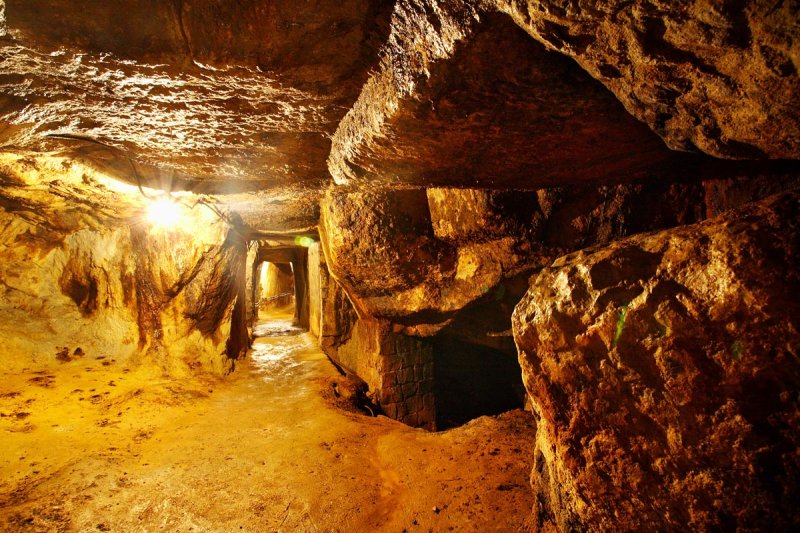 Alburnus Maior was the most important center of gold exploitation in Roman Dacia and was founded by Emperor Trajan. It was populated with Ilyrian colonists from Dalmatia. It is believed that at the height of gold exploitation, there were 20.000 people working at the mine and 4.000 kilograms of gold were being sent to Rome every year.
Many waxed tablets were found at Roşia Montană, which reveal interesting aspects about the settlement's past. For instance, they were the ones that revealed the original name of the settlement and the fact that Ilyrian workers were brought here. They also say that these workers used to live in separate settlements and used to form mining associations. The same tablets reveal that during Roman times, there used to be many settlements around Alburnus Maior. This was also confirmed by archaeological findings.

Mining stopped in 271 A.D. either because the Romans could not find any more gold or because they discovered richer strands in other Roman provinces.
Then, mining was resumed in the middle ages by German migrants and continued until the wars of the 16th century. In 1948, the Romanian state took over the mining, which continued until 2006, when the country joined the EU. Today, Roşia Montană is proposed to join the UNESCO World Heritage List.
Sources:
https://en.wikipedia.org/wiki/Ro%C8%99ia_Montan%C4%83