The Haller family is considered to have originated in Nurnberg and its oldest known ancestors are Frigyes, Hildebrand, Gheorghe and Vilmos, who were mentioned in historical documents dating from 1198. Haller Ruprecht the Old gained permission from King Ulaszlo the 2nd to buy land in Hungary. Ruprecht's son moved to Buda, starting the Hungarian branch of the Haller family, and his son, Petru, moved to Transylvania, starting the Romanian branch of the familz.
The Haller Castle is located in the Ogra Commune, 20 km from the city of Targu Mures. Much of the historical atmosphere of the castle has been preserved and offers the possibility to experience relaxation and pampering in a different type of setting.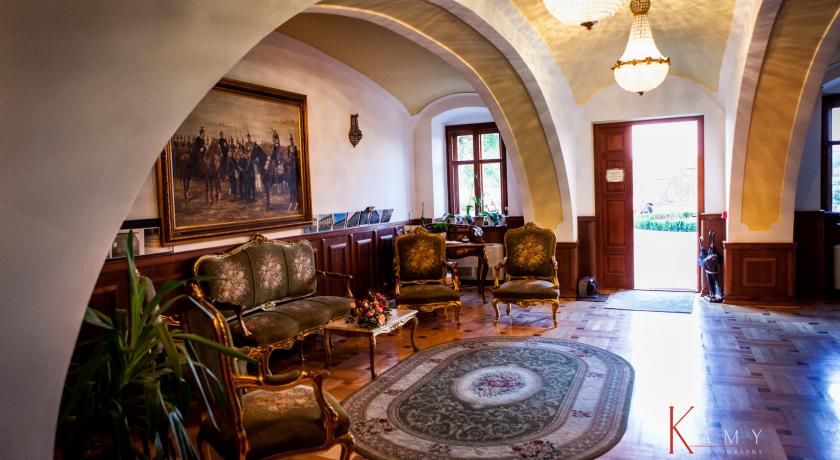 Depending on whether you want to spend a few days on your own, with your family or with friends, the hotel has rooms that will suit your preferences. There are single rooms for those who want to visit the castle on their own or who are attending a business event. The price of such a room is 180 RON per day, with breakfast included. For those who want to share a room with a friend or partner, there are the twin rooms, which cost 240 RON per day. The double rooms are perfect for couples. They contain a matrimonial bed and they cost 240 RON per day. Additionally, there are apartment suites, which can fit up to four people. Not only are they warm and welcoming, but they also contain elaborate vintage furniture that will transport you to the past. These rooms cost 370 RON per day.
The restaurant has a varied selection of meals in its repertoire, which is why it can cater to the most exigent guests. Some of the dishes on offer include chicken legs cooked in wine, duck legs, pork knuckle or beef medallion. But the signature meals of the hotel, which are definitely worth trying, are the wine soup and the champagne cream served with sour cream sauce.
Sources: http://www.castelhaller.ro/ro/